親愛的朋友們,Teresa今天帶大家到國父紀念館附近的Bigtom美國冰淇淋文化館,邊享受美食,邊享受美麗的景色。

My dear friends, today I will take you to the Bigtom American Ice Cream Cafe near the Sun Yat-Sen Memorial Hall to enjoy delicious food and beautiful scenery.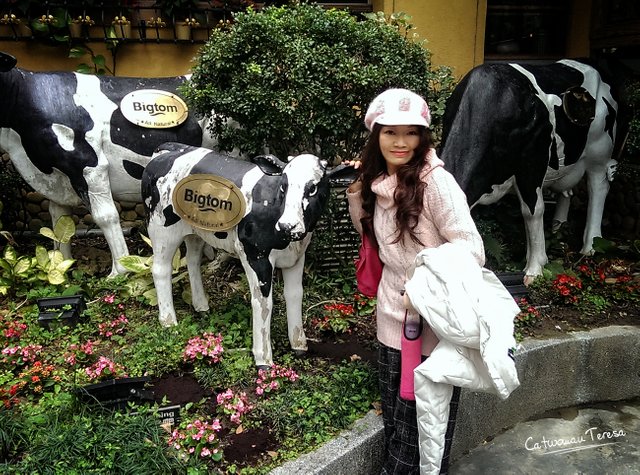 Bigtom在台灣已經開了多家分店,包括很多大型購物中心裡面都有他們的攤位。Teresa去的這家是2002年開立的創始店,歷史悠久,我卻是第一次去。
偶像劇「海派甜心」中,寶茱姐只要一生氣就要吃冰淇淋,拍攝的地點就是在高雄的Bigtom喔!

Bigtom於1945年在美國創立,經營理念是以"高分子、純天然、Q的新吃法",並以改良傳統食品配方,減糖減脂,使之更具健康的新概念為訴求,創造產品差異化。

為了確保品質,所有的冰淇淋都由西雅圖製造,不添加任何人工香料、色素、乳化劑、防腐劑等,完全使用天然原料製造,利用特殊的技術使冰淇淋含有較少量的空氣,置於室溫時較不易融化。
Bigtom has opened several branches in Taiwan. Many large shopping centers, such as the 101 shopping mall, have their booths. The one I went to was a founding store opened in 2002, but this is my first visit.
Founded in 1945 in the United States, Bigtom's business philosophy is to create product differentiation based on improving traditional food recipes, reduce sugar and fat, and make it healthier.
To ensure quality, all ice creams are made in Seattle and do not add any artificial flavors, pigments, emulsifiers, preservatives, etc. They are made entirely from natural ingredients and use special techniques to make ice cream contain less air so that it is more difficult to melt at the room temperature.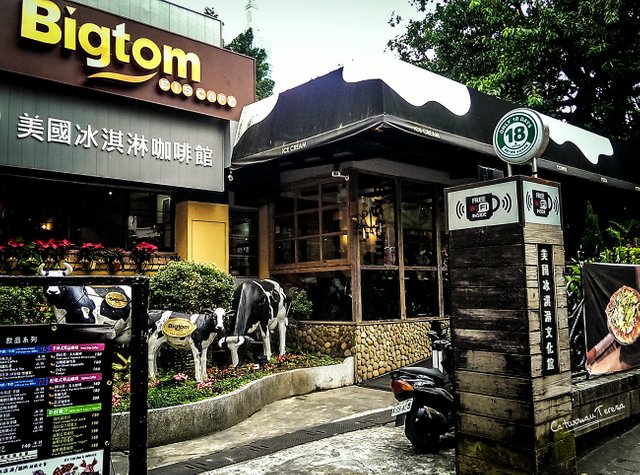 ---
台北住宿最新房價查詢訂房:Agoda

---

Bigtom的地址雖然在仁愛路,但是大門卻在光復南路上,從國父紀念館西側廣場的停車場出來,往左走沒有多久就可以看到。從捷運國父紀念館站沿著光復南路走過來也只要5~10分鐘,交通非常方便。

一走進大門,就可以看到乳牛們在花草叢中迎客,粗獷的卵石搭配質樸的木頭窗框,加上窗台上紅花的點綴,立刻有如置身於美國鄉村小屋,滿院的翠綠讓Bigtom成為城市中隱藏的世外桃源。

長長的木頭斜坡,走在上面有一種期待感,總覺得轉過去就可看到一片新天地。
Although the address of Bigtom is on Renai Road, the gate is on Guangfu S. Road. When you come from the parking lot on the west side of the Sun Yat-Sen Memorial Hall, you can see it when you walk to the left. You can also take MRT to the Sun Yat-sen Memorial Hall Station. It takes only 5 to 10 minutes to walk along Guangfu South Road from exit 2. The traffic is very convenient.
Upon entering the gate, you can see the cute cows stand in the flowers and plants to welcome the visitors.
The rough pebbles with the simple wooden window frames and the red flowers on the windowsill immediately appears as if I am in an American country cottage. The emerald green of the courtyard makes Bigtom a hidden paradise in the city.
When I walk on the long wooden slope, I have a sense of anticipation because I feel that a new world may appear after I pass through the slope.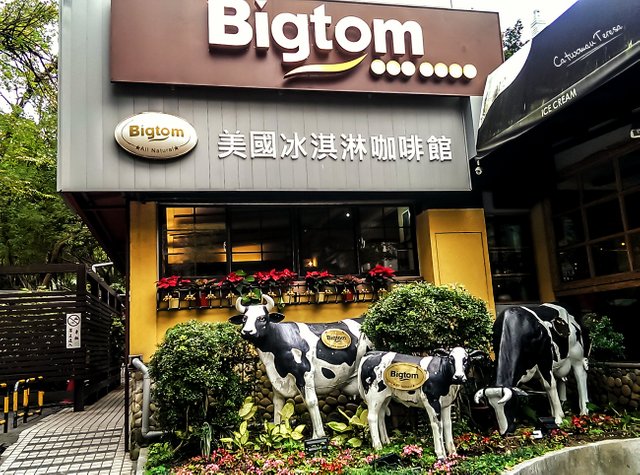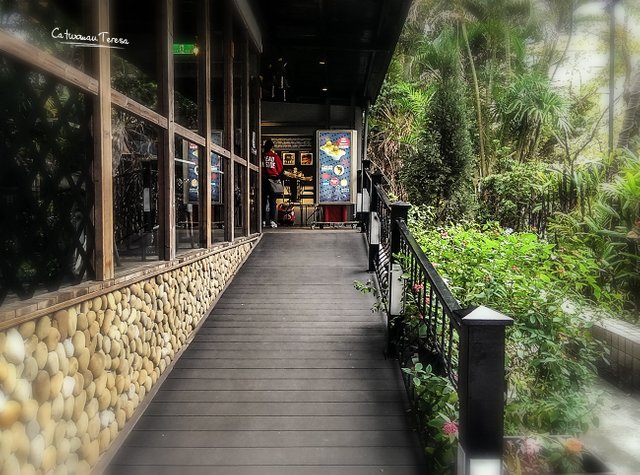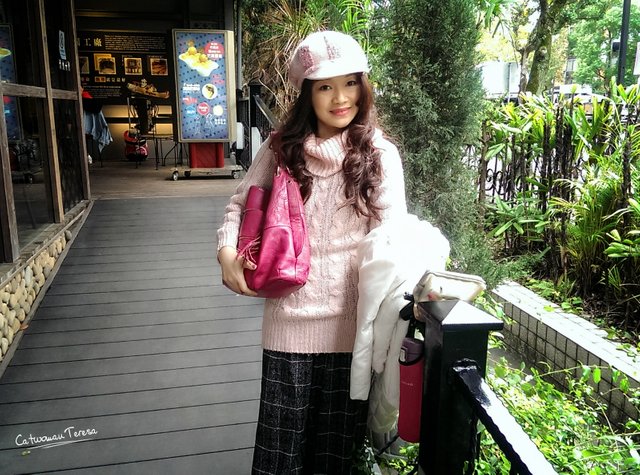 我們坐在這個半戶外的空間,大片玻璃外灑入和眴的陽光,享受大自然的擁抱之外,卻也阻隔了惱人的蚊蟲煩擾。
We sit in this semi-outdoor space, the warm sunshine sprinkle from outside of large pieces of glass. We can enjoy the embrace of nature, but also avoid annoying mosquitoes.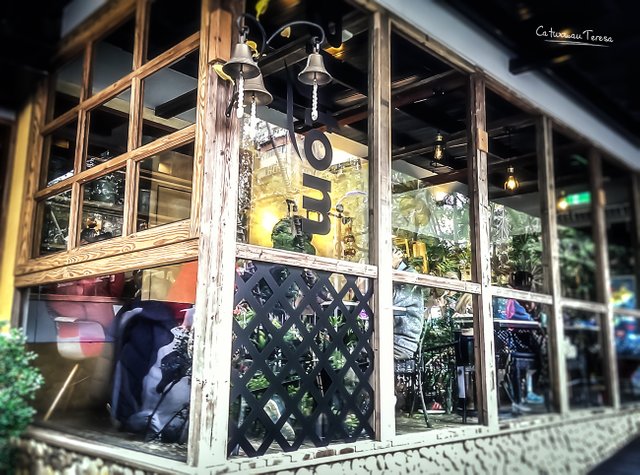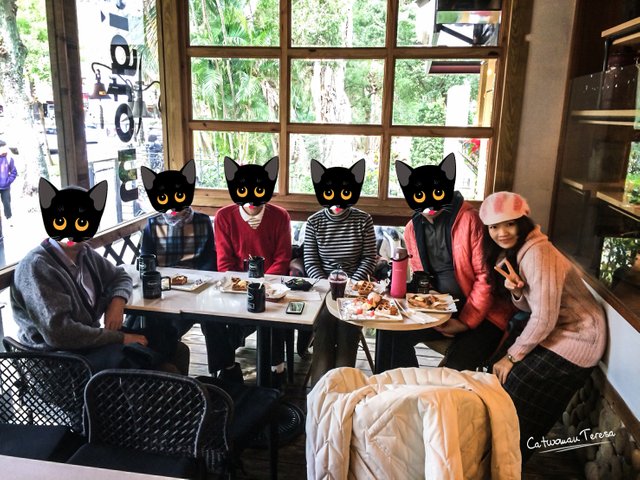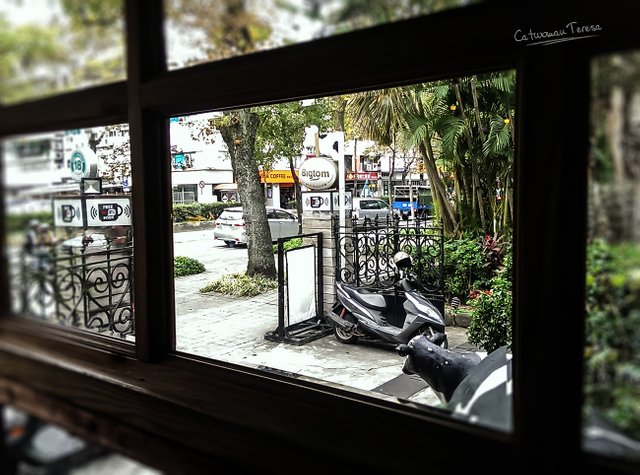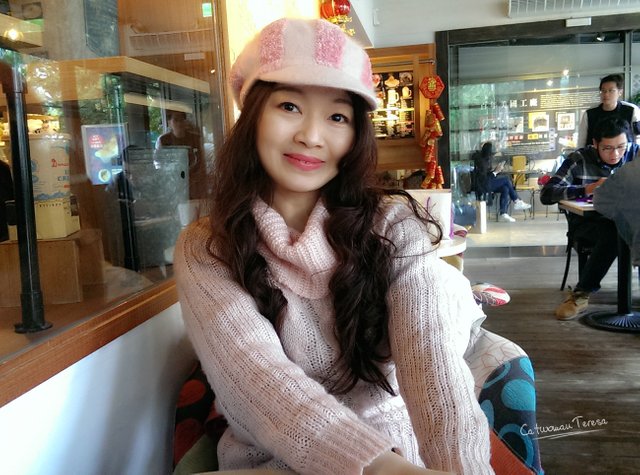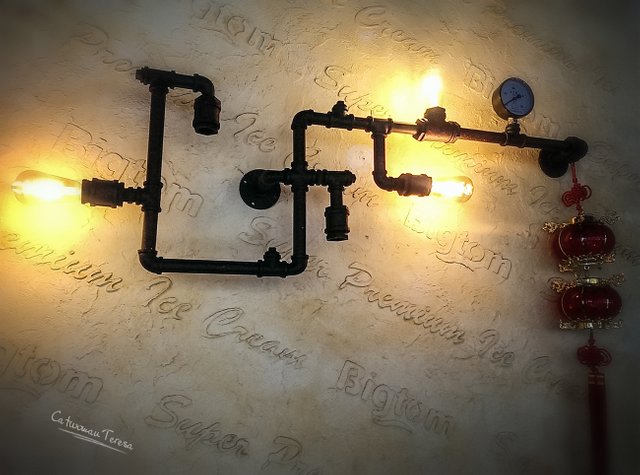 走進店內,暖黃的燈光給人很舒適放鬆的感覺,跟戶外的氣氛大相逕庭。店內分為好幾個區域,位置不少,不同區域有不同的桌椅配置,不論是想要多人聚餐,或是跟閨蜜聊天,都很適合。

Inside the store, the warm yellow light gives people a comfortable and relaxed feeling, which is quite different from the outdoor atmosphere. The store is divided into several areas with a lot of places. There are different table and chair configurations in different areas. It's all suitable whether you want to have a meal with lots of people or chat with your close friend.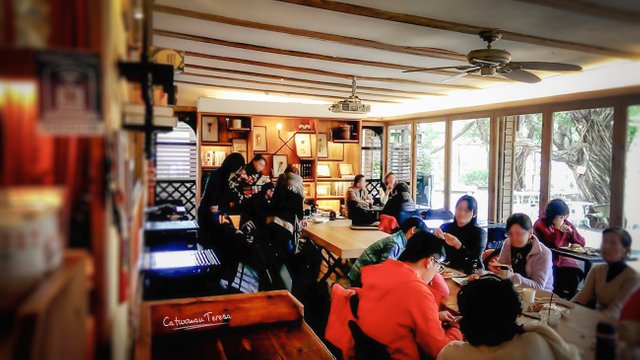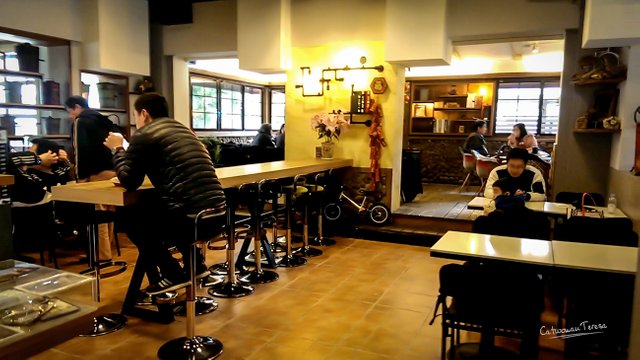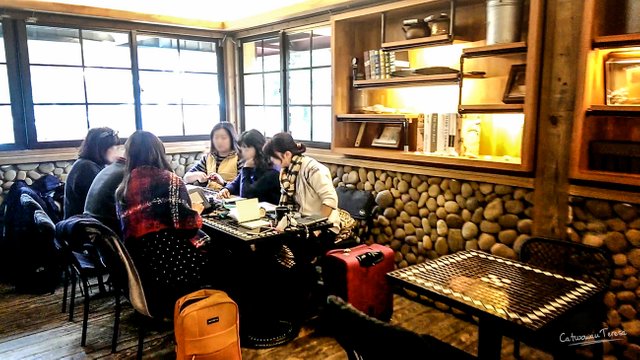 餐點最精彩的部分當然是主推的冰淇淋,可以選擇單球冰淇淋,或是花式冰淇淋。

Teresa這次原本是要去另一家咖啡廳,臨時改到這裏,所以沒有事先上網做功課,不知道這裏的特色是冰淇淋,就傻傻的點了個鬆餅套餐。
這裏也有一些披薩、三明治、焗烤等主食可以點,想吃飽的朋友也有得選擇。

The most exciting part of the meal is the ice cream, you can choose a single ball of ice cream, or fancy ice cream. There are also some pizza, sandwiches, baked and other staple food can be ordered.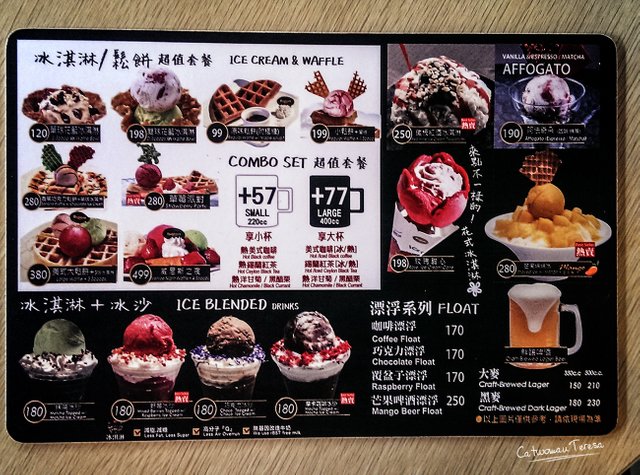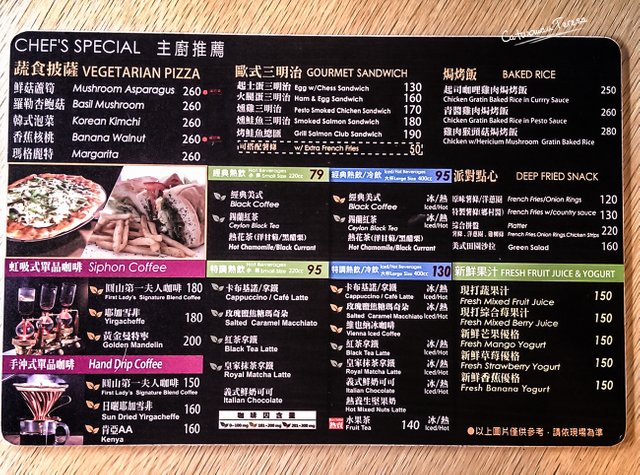 我點的是草莓派對鬆餅套餐,包含一杯飲料。
鬆餅上面有一球冰淇淋,冰淇淋口感很紮實綿密,果真可以吃出真材實料的好滋味。
鬆餅的口感是屬於比較鬆軟的那種,跟冰淇淋配在一起時還可以,配著鮮奶油吃就太過甜膩。

套餐的飲料我選了黑醋栗茶,味道平凡,香氣不足,還有一點澀味,看來除了冰淇淋之外,Teresa覺得其他飲料餐點很需要加強呀!
I ordered a strawberry party waffle set, including a drink.
The waffle top with a ball of ice cream. The ice cream tastes very solid and dense, and it really can eat a good taste of real materials. The muffin's mouthfeel is softer, and it's fine when paired with ice cream. It's too sweet with cream. The muffin's mouthfeel is soft, and it's fine when paired with ice cream although I prefer crispy waffle. It's too sweet with whipped cream.
In the course of the drink, I chose black currant tea. The taste is ordinary, the aroma is not enough, and there is a bit of astringency. It seems that besides the ice cream, other drinks and dishes need to be improved!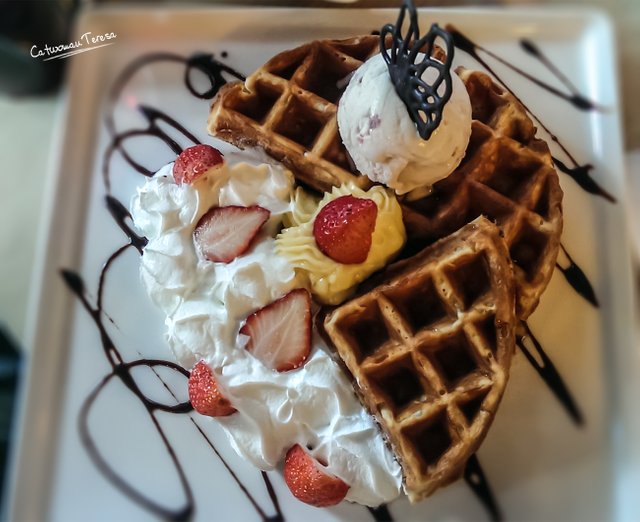 草莓派對套餐 $280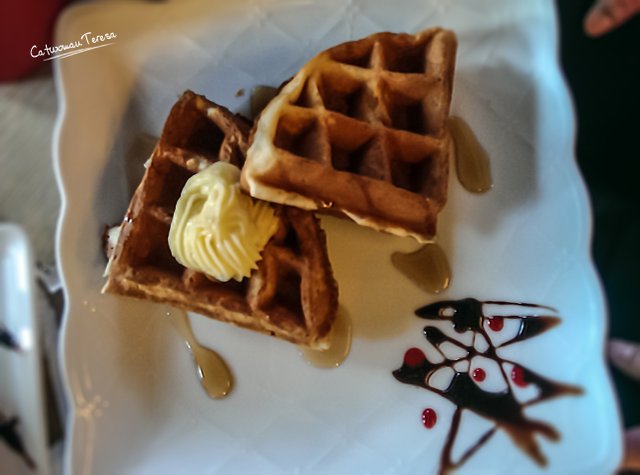 原味鬆餅套餐 $99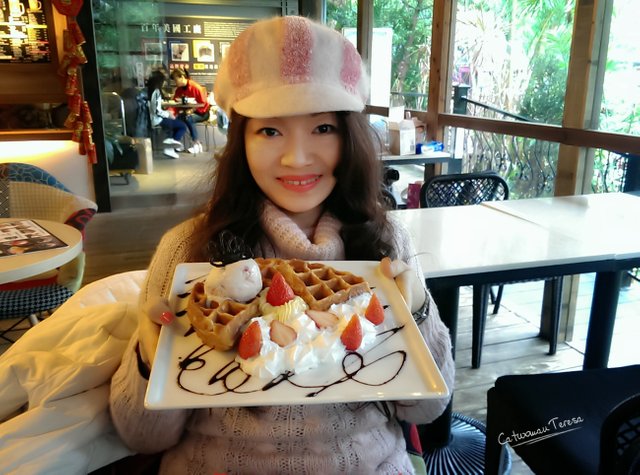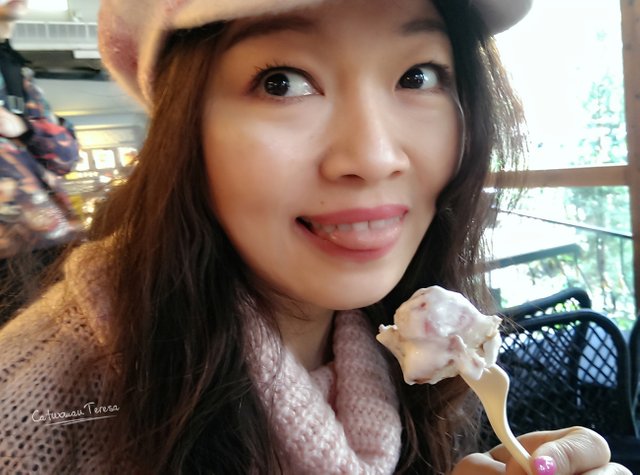 店內還有展示及販售一些周邊商品,這些色彩鮮豔的乳牛擺設看起來很美呀!

The store also displays and sells some goods. These brightly colored cows look very beautiful!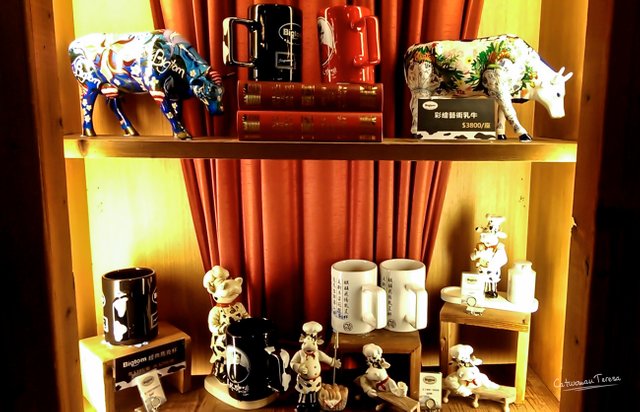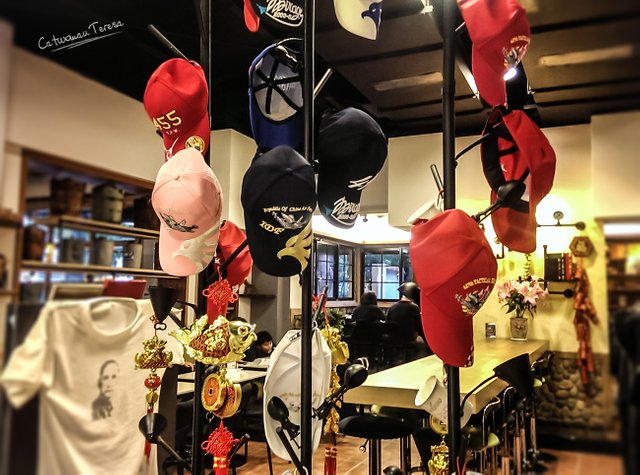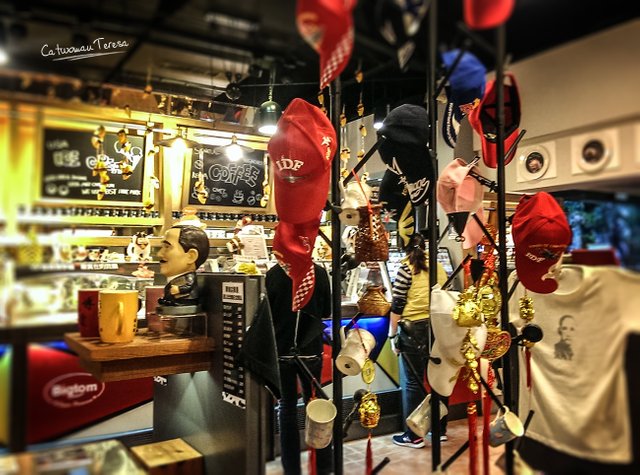 離開時從側門出去,竟然發現原來這裏另有一片美麗的戶外景色,101大樓及國父紀念館的美景盡收眼底,Teresa實在捨不得就此離開呀!

可惜接下來還有事,匆匆拍了幾張照片,也只能依依不捨的離開。心中暗暗決定,改天要再來這邊好好的欣賞這個世外桃源。
到台北遊玩的朋友,到國父紀念館參觀之餘,Teresa推薦你們也可以來這裏坐坐,吃吃寶茱姐愛吃的冰淇淋喔!
---
台北住宿最新房價查詢訂房:Agoda

---
When I left the side door, I found that there was another beautiful outdoor scenery here, including the 101 Building and the Sun Yat-Sen Memorial Hall. Unfortunately, I still have other things to do, so I take a few photos in a hurry and can only reluctantly leave.
I secretly decided to come here again to enjoy this paradise next time.
If you visit Sun Yat-Sen Memorial Hall when you visit Taiwan, it's a lovely place where you can take a rest and have some ice cream.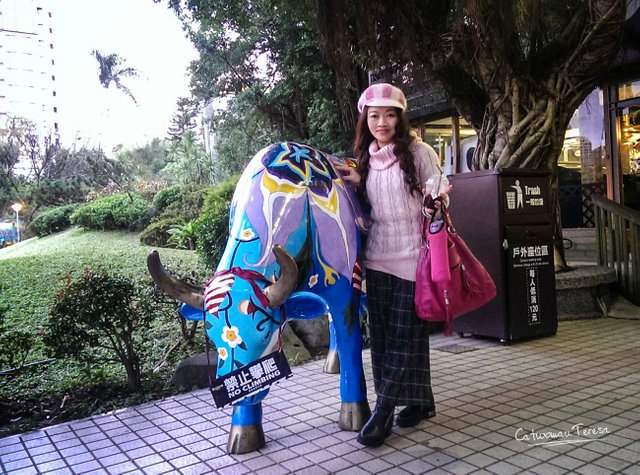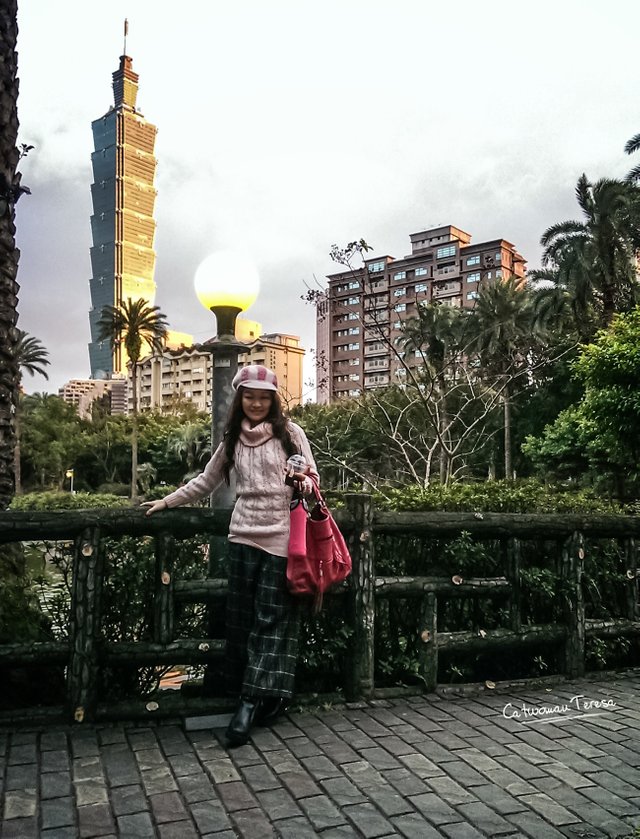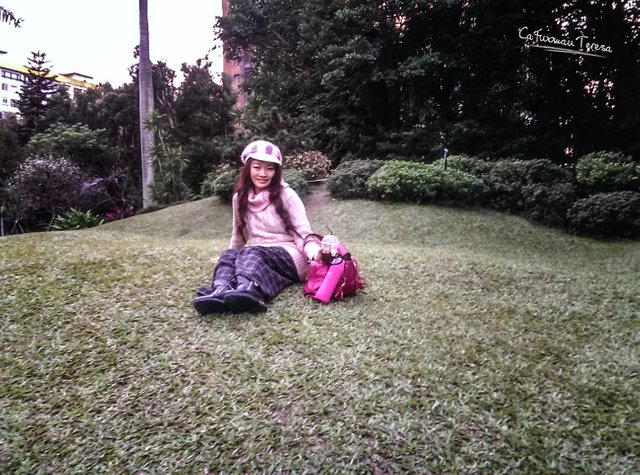 BIGTOM 美國冰淇淋文化館
位置:台北市大安區仁愛路四段505號(國父紀念館內,光復南路306號對面)
電話:02 2345 4213
營業時間:10:00~22:00
❤️Love from Catwomanteresa

If you like my post, please follow, comment and upvote me. There will be more exciting posts. See you next time~

如果你想要更了解我,請看我的自我介紹
喜歡我分享的內容的話,歡迎關注、點讚、轉發,接下來還有更多精彩的內容,我們下次見!