親愛的朋友們,今天繼續來跟大家介紹貓村猴硐的可愛貓咪們。還沒看過之前的猴硐文章的朋友們,歡迎先去看之前的文章喔!


Residents of the town of cats – Houtong, Taiwan #1 貓村猴硐紀實(一)
Residents of the town of cats – Houtong, Taiwan #2 貓村猴硐紀實(二)
Residents of the town of cats – Houtong, Taiwan #3 貓村猴硐紀實(三)
Residents of the town of cats – Houtong, Taiwan #4 貓村猴硐紀實(四)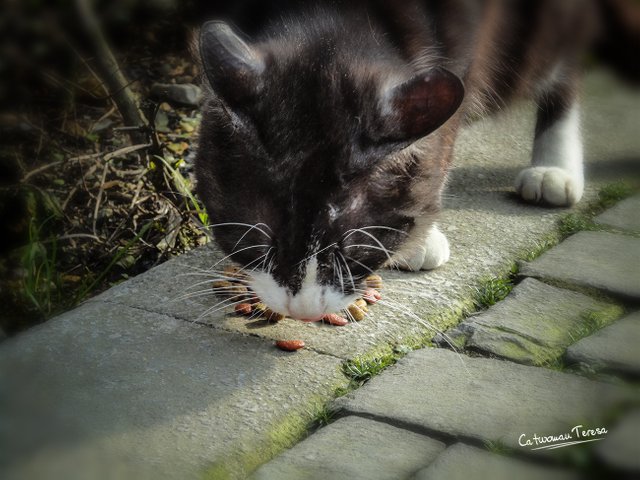 來猴硐看貓咪的遊客,應該都是愛貓的孩紙,車站附近的店家,據說有賣貓食,所以有些遊客會買飼料來餵貓。
這隻賓士貓長得很漂亮很有個性呀!他的毛色帶點紅棕色,跟一般黑白的賓士貓不太一樣。
除了嘴邊的鬍鬚之外,眼睛上方也長了長長的鬍鬚,簡直就是長眉道人。全臉的白鬚像煙花四散一樣,可愛極了!
today I will continue to introduce the cute cats in the town of cats Houtong.
If you haven't seen the previous article about Houtong, welcome to check out the previous article first.
The visitors of Houtong are normally the cat-lover. Some stores around the train station sell the cat food, so tourists will buy the cat food to feed the cats.
This Tuxedo cat looks pretty. His coat is reddish-brown, not the same as a black and white Tuxedo cat. In addition to the whiskers beside the mouth, long whiskers also grow over the eyes. The full face of white whiskers resembles fireworks, so cute!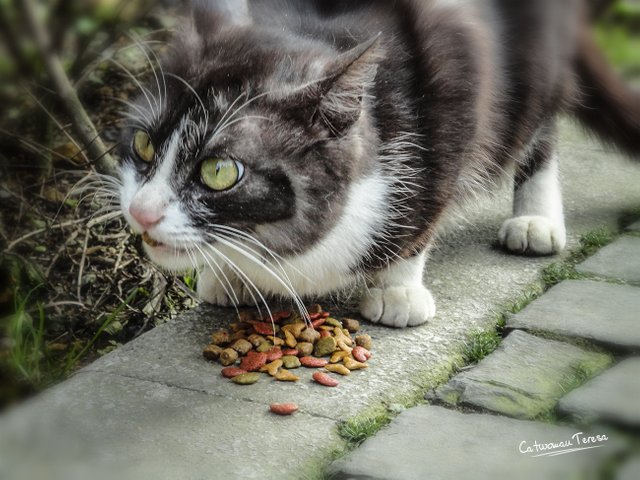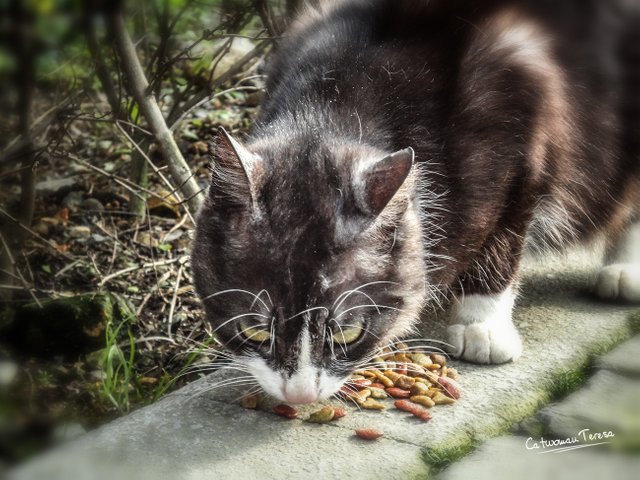 The little cat enjoys the small dry fishes very much.
這個小朋友,吃小魚乾吃得好認真哪!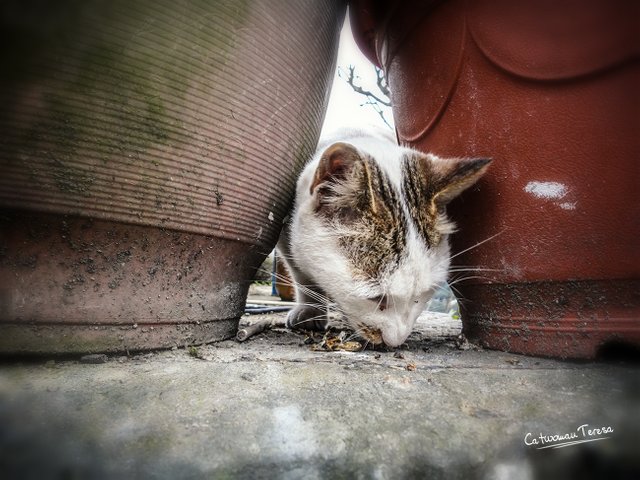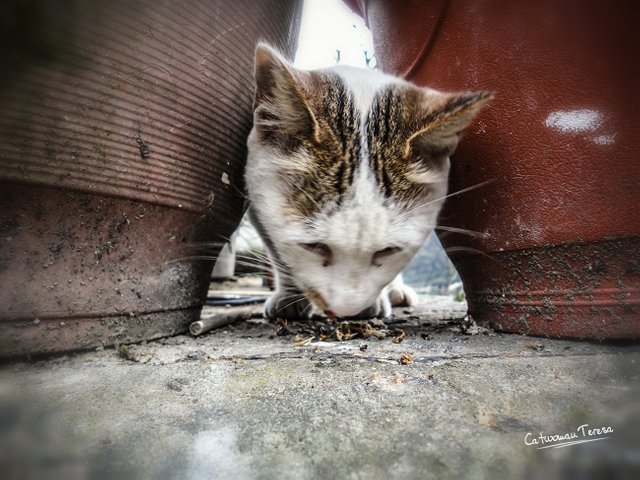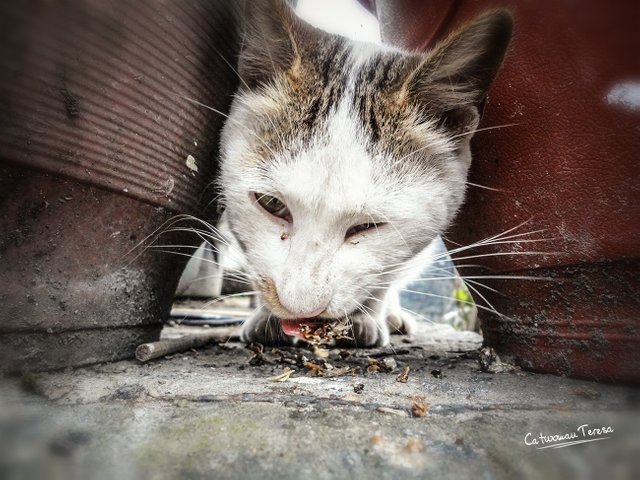 吃飽飽準備離開了
He is ready to leave after the meal.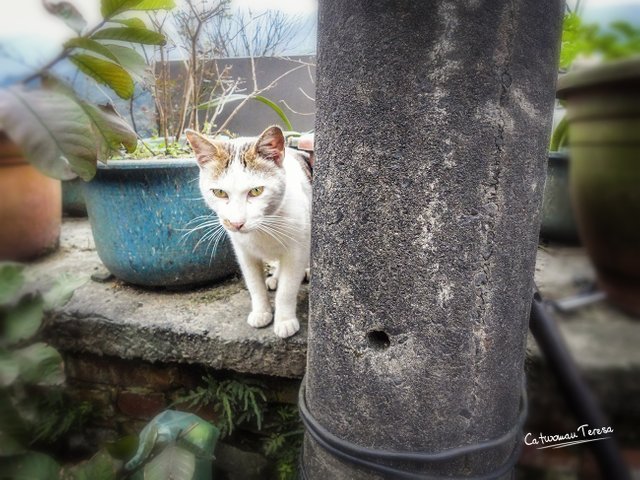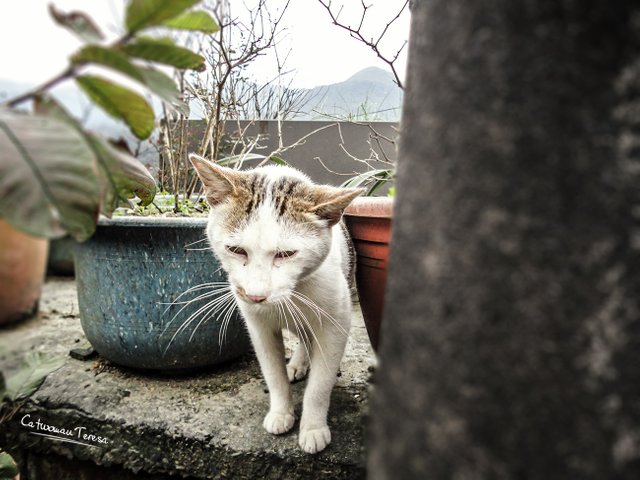 哎呀!怎麼想吐呢?是吃太快了還是喉嚨哽到了?
還好最後沒事,嚇了我一大跳~
Oops! It seems that he would like to throw up! Is it because he eats too fast?
Fortunately, He is finally alright. Hey! Little kid, you really scare me!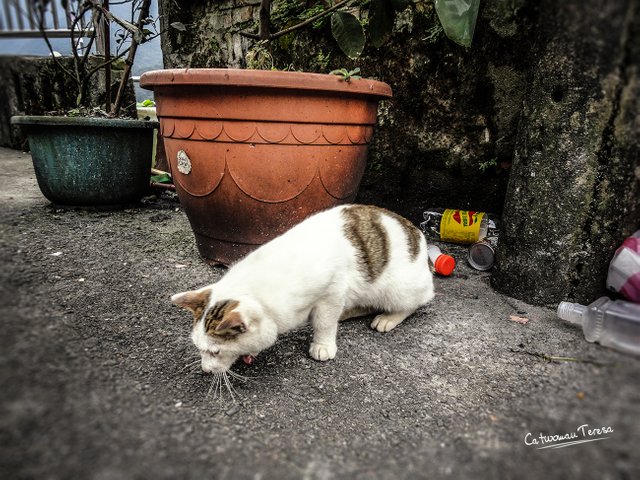 今天就介紹到這兒啦!別忘了再回來看可愛的貓咪喲~
Do you like the cats I show you today? Don't forget to see more lovely cats here.
❤️Love from Catwomanteresa

If you like my post, please follow, comment and upvote me. There will be more exciting posts. See you next time~

如果你想要更了解我,請看我的自我介紹
喜歡我分享的內容的話,歡迎關注、點讚、轉發,接下來還有更多精彩的內容,我們下次見!