Today I will introduce you a very useful service 「HotelsCombined」which you will need when you travel all around the world.
今天我要介紹一個出國旅遊的省錢利器-HotelsConbined,利用這個服務,可以讓你在最快的時間訂到最優惠的旅館。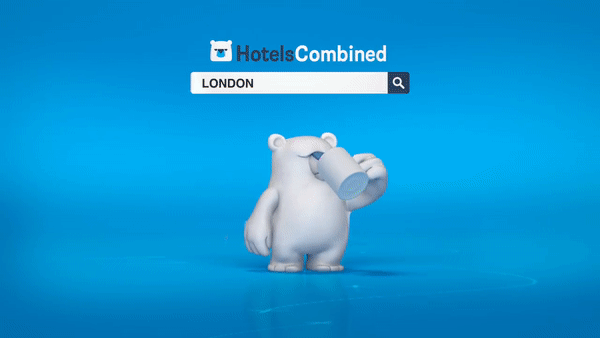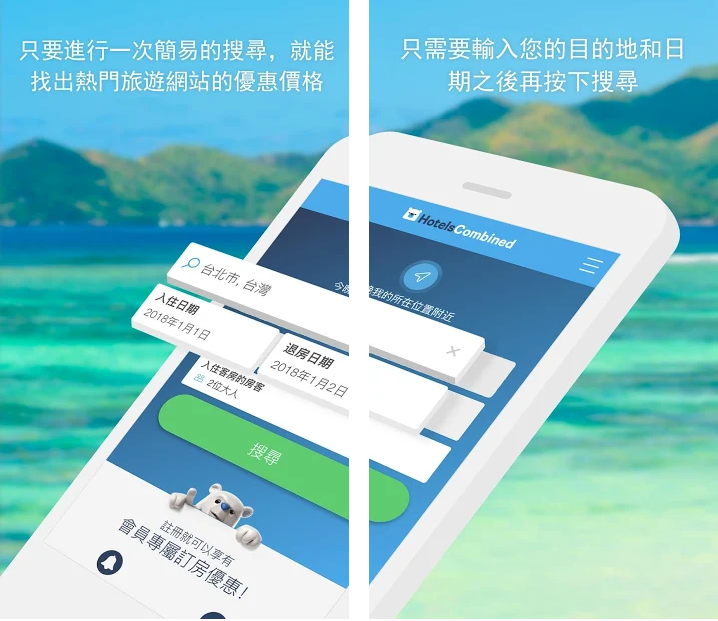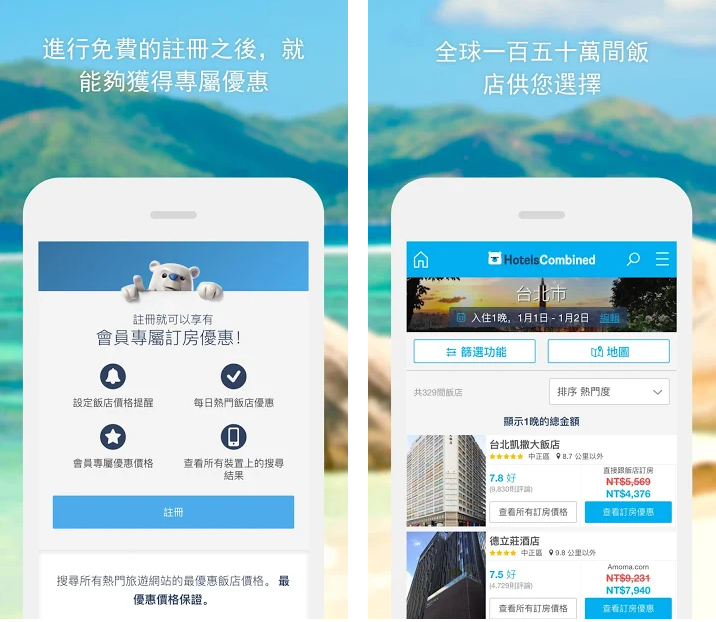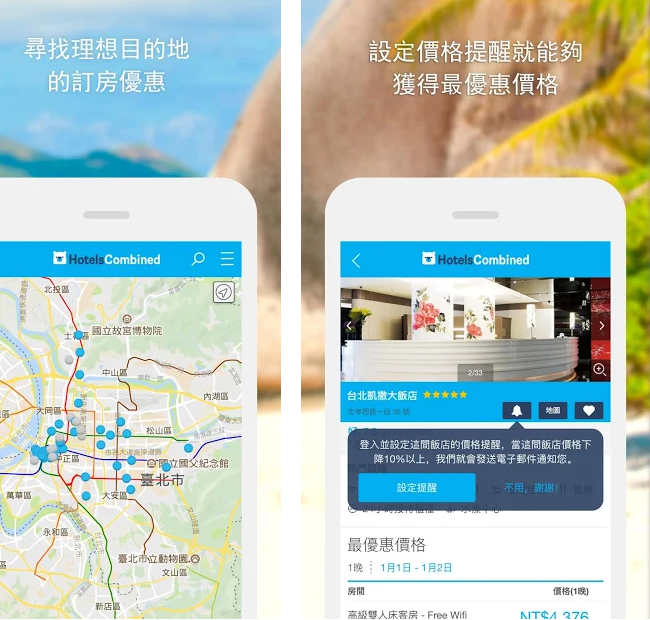 ---
Advantage:
It's completely free. You can use the tool to find out the best deal when you are traveling.
HotelsCombined allows you to compare the availability and booking prices of all popular travel sites around the world, including Booking.com, Expedia, Hotels.com, Agoda, Venere and many more. You can find the best deal to save money.
產品優勢:
不論是網站或APP,一律免費使用。你可以利用HotelsCombined的服務,搜尋大部份熱門的旅遊訂房網,例如Agoda, Expedia等,不需要為了找到最好的價格而搜尋無數的類似訂房網站,幫你省時又省錢。找到有興趣的旅館,可以直接連結到提供的訂房系統訂房,非常方便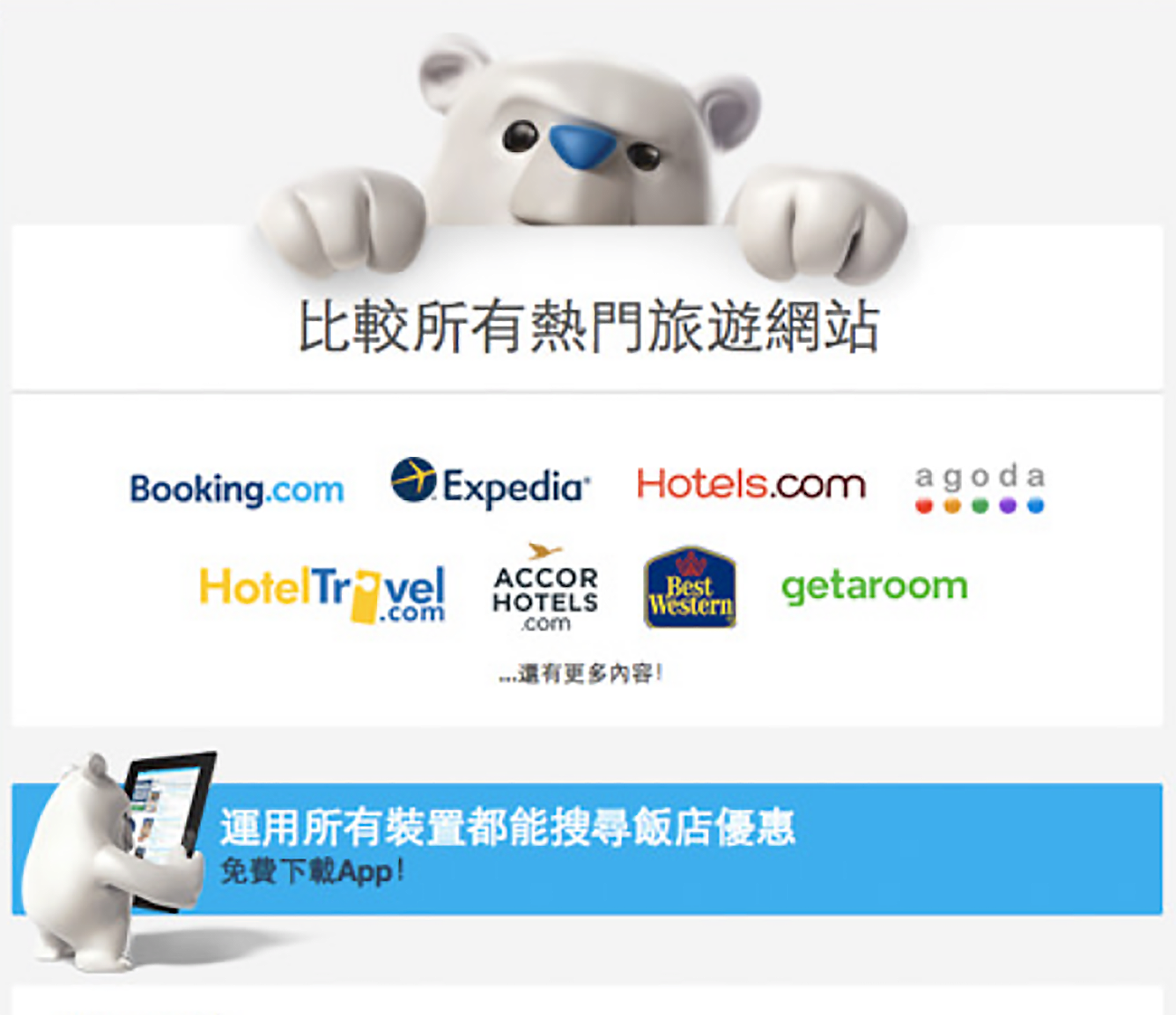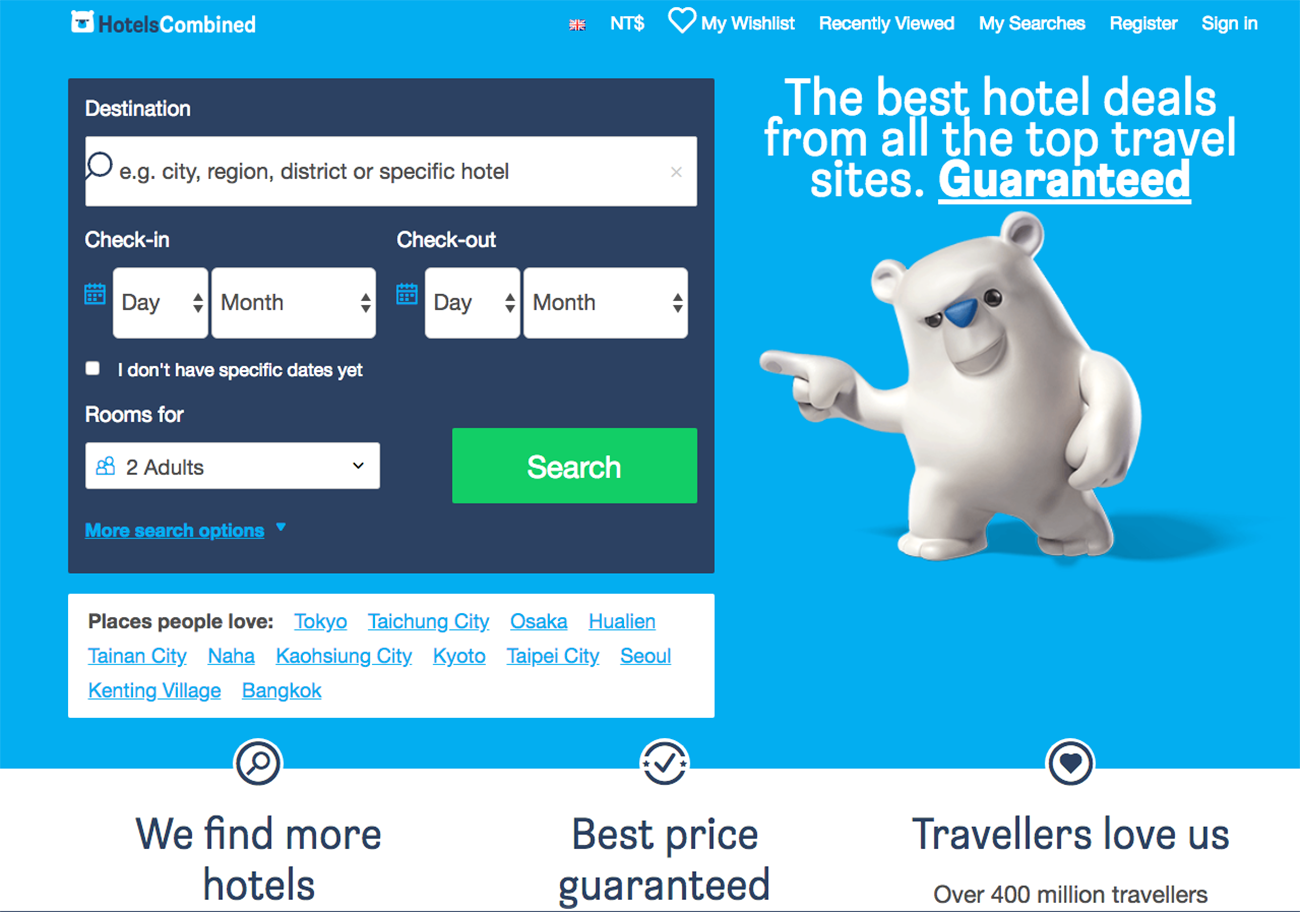 It's easy to use. You can compare and book hotels near you with a simple search! Just enter the "destination", "check-in date" and "the number of people" to search, or you can easily add the search conditions according to "Star Rantings", "Price(per night)" and "Property type"
操作容易,只需要輸入目的地、日期等資訊,就會列出所有合乎條件的旅館,還可以設定價格、評價、房型等過濾條件,更快速的找到符合自己需求的旅館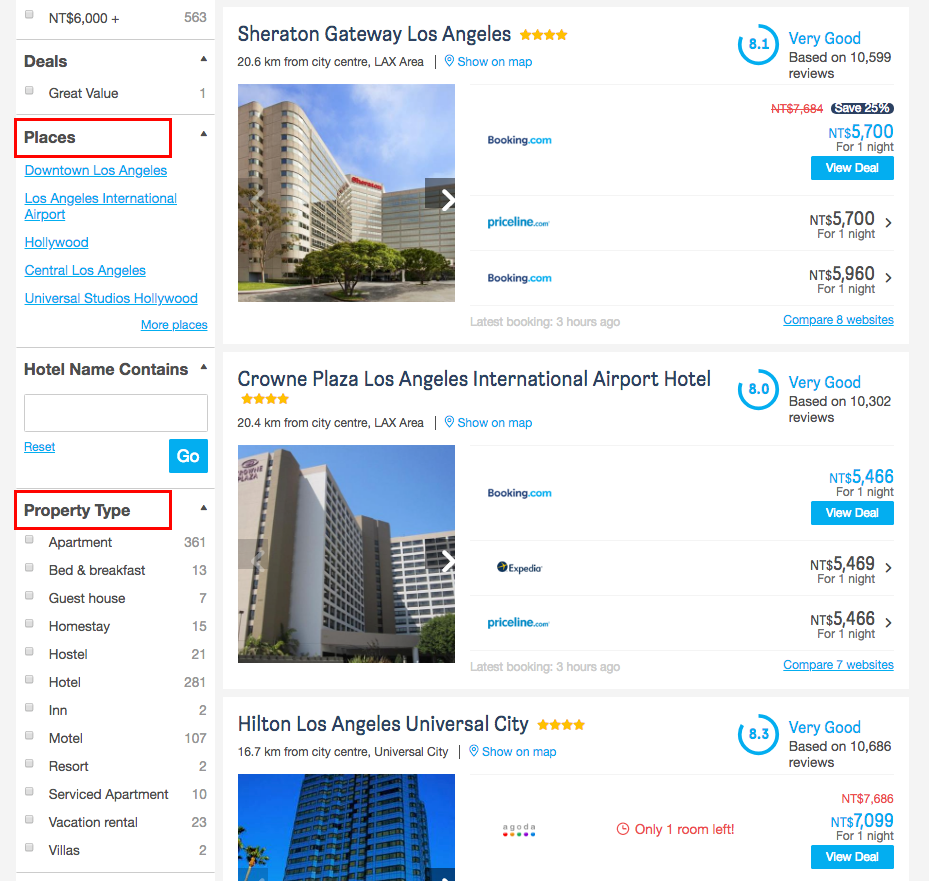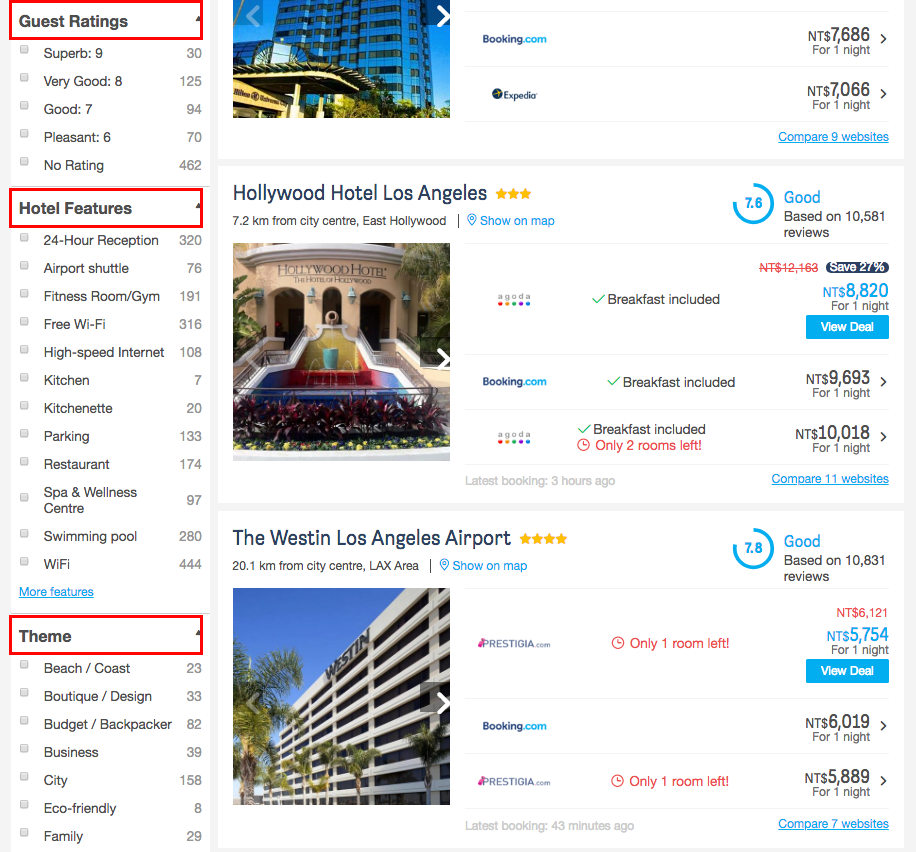 There are lots of room photos or guest comments for reference so that you can reduce the chance of choosing the wrong hotel.
網站提供了很多房間的照片以及用戶的評價,可以參考這些資訊,減少踩雷的機率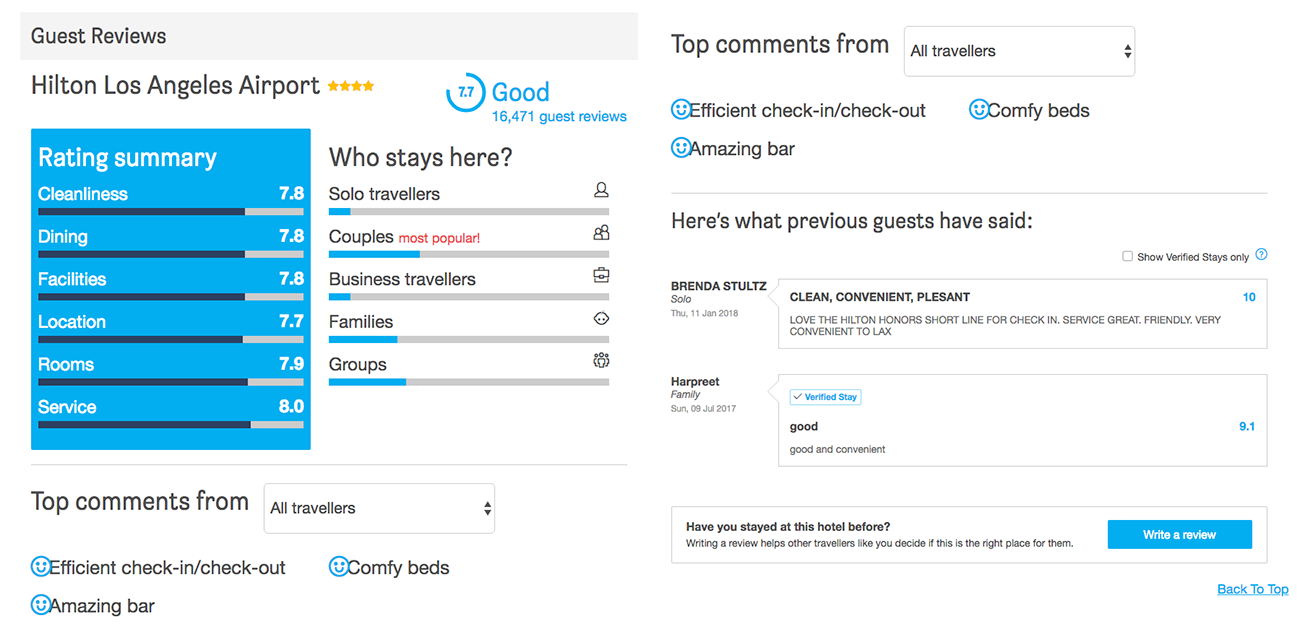 You can search the hotel on the map
可以直接在地圖上尋找有興趣的旅館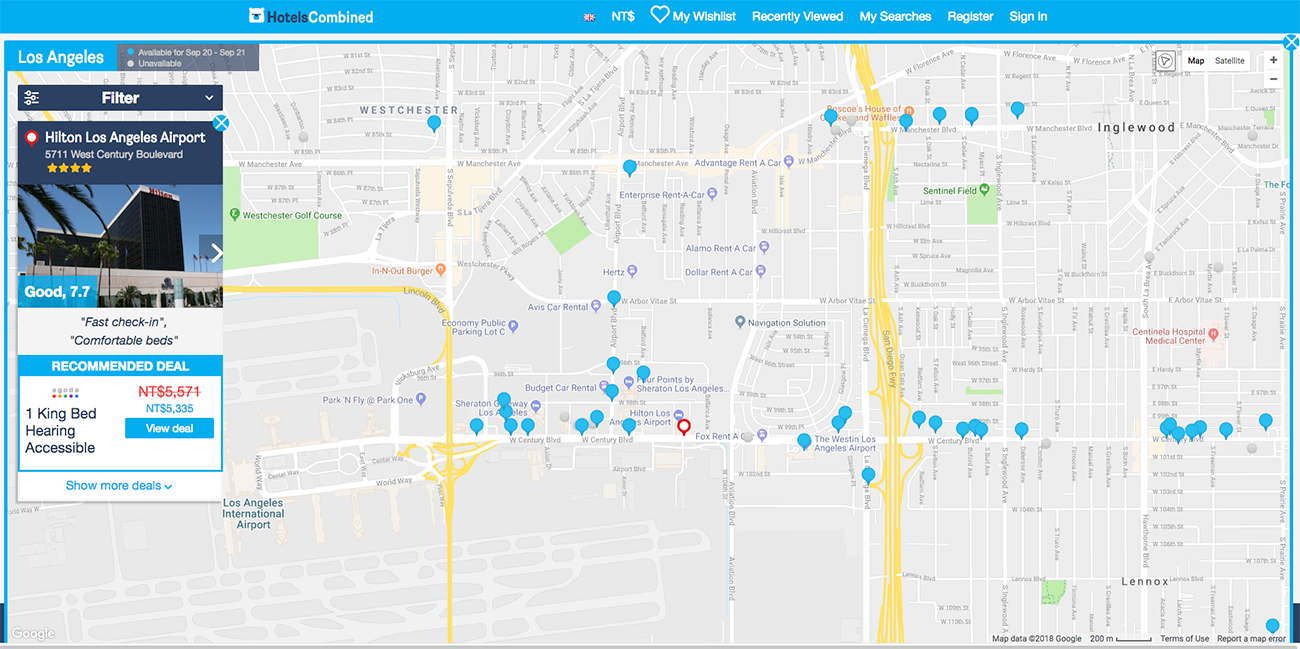 The Wishlist function is convenient. You can add the hotel you like to wishlist so that you can find your favorite hotel fast when you travel there next time.
可以將有興趣的旅館放入願望名單中,這樣下次要到同一個地點旅遊時,就可以迅速找到自己喜歡的旅館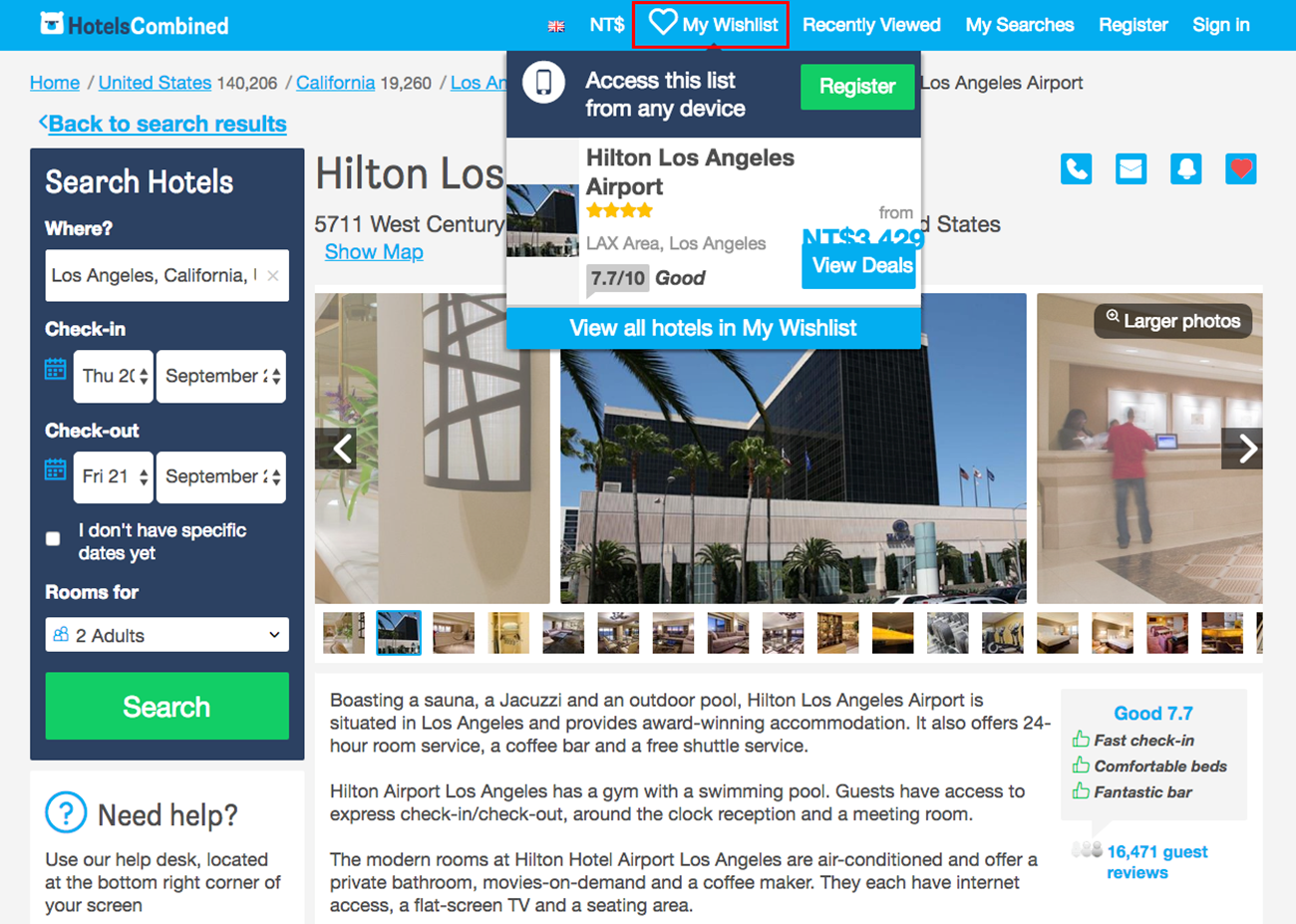 The reminder function is great! you can set price reminder to notify you when the price of your selected hotel is down by more than 10%
價格提醒功能非常實用,在價格下降10%時會email通知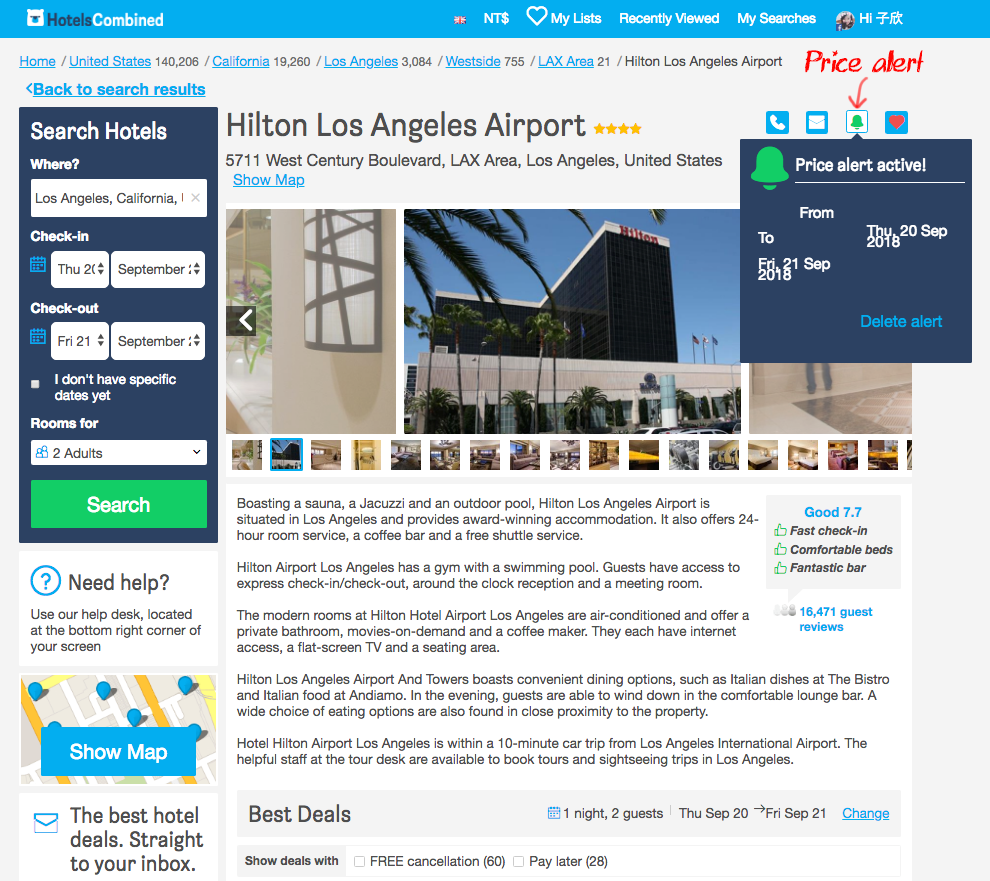 Price guarantee. If you find a lower offer after completing the booking on the website of the HotelsCombined's list, they will refund the difference to you.
最棒的是價格保證!如果訂房後發現HotelsCombined的合作網站中提供較低的價格,可以申請退還差價。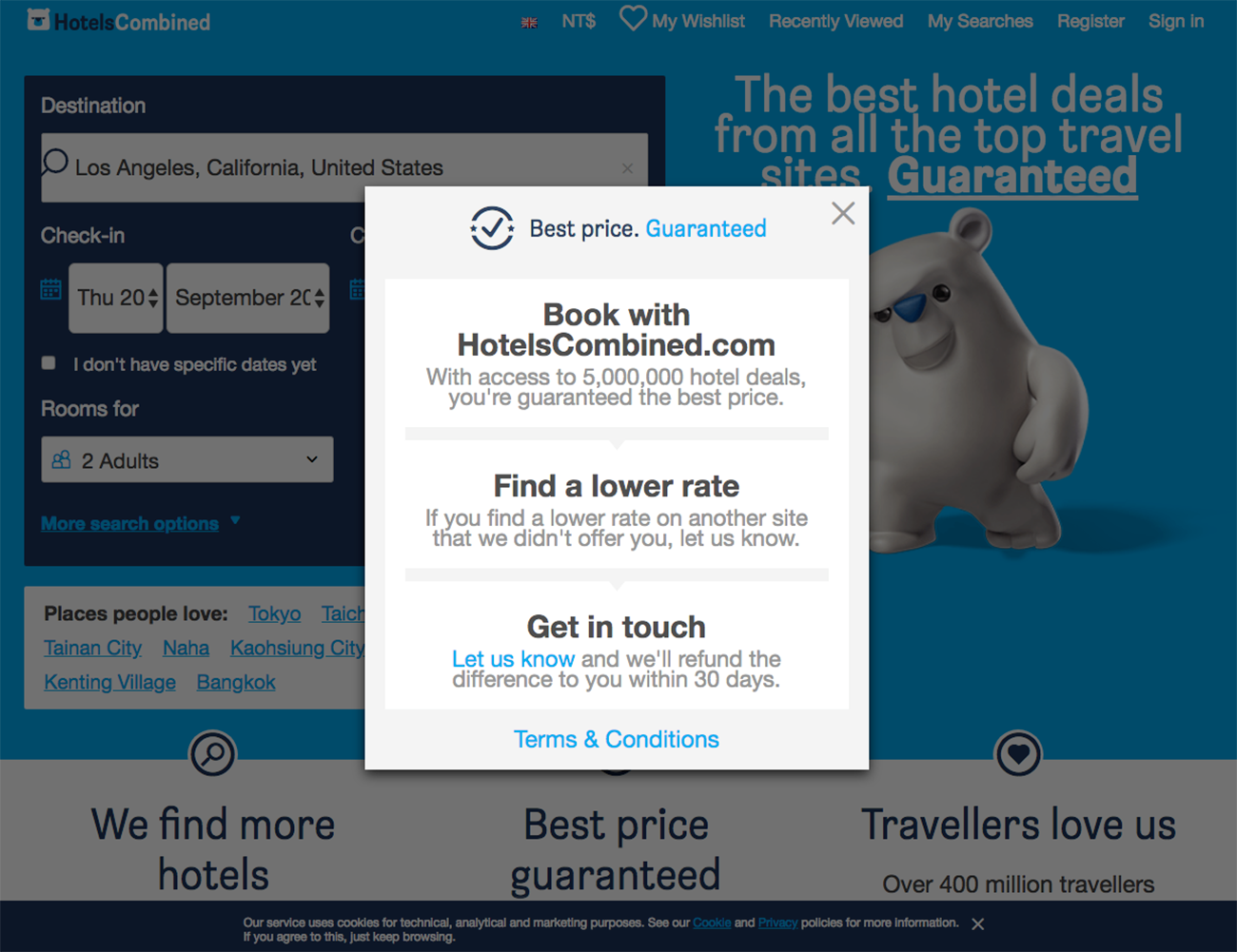 HotelsCombined Web –
https://www.hotelscombined.com/?languageCode=EN
HotelsCombined APP下載 – iOS
http://bit.ly/2qjUqO7
HotelsCombined APP下載 – Android
http://bit.ly/2queqKn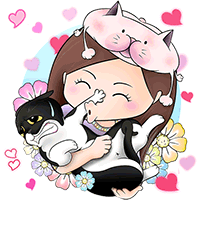 Thanks for reading.
Welcome to like, share and follow me. If you like the content I share with you, don't hesitate to leave your comment. See you next time~
歡迎關注、點讚、轉發,喜歡我分享的內容的話,別忘了留言告訴我喔!我們下次見!