臥房外面來了一對不速之客,在冷氣架上築了巢。每天早上,鳥兒會用他們的歌聲呼喚我們起床。
A couple of uninvited guests came out of our bedroom and built a nest on the air conditioner. Every morning, they will wake us up with their happy song.
Some people think the sound of birds is very noisy, but I think their singing tone is a bit funny. I always imagine this lovely little couple is teasing and quarreling with each other, seems that they love each other a lot.
Every time I hear their voice, I always feel unconsciously happy up, and I feel deeply fortunate to have such a neighbor!
The young couple stays out of the window for a long time and begins to be curious about their huge neighbors, and peers through the window more and more often. They can't see us clearly through the sunshade, and the pictures I photograph seems to have a mysterious beauty. Look at the little guy's side face, pretty handsome!
It is rare today that the little couple as if they gossip together to discuss what the occupants are doing on the other side of the window. I am wondering when they can no longer fear me and can interact with me sometimes.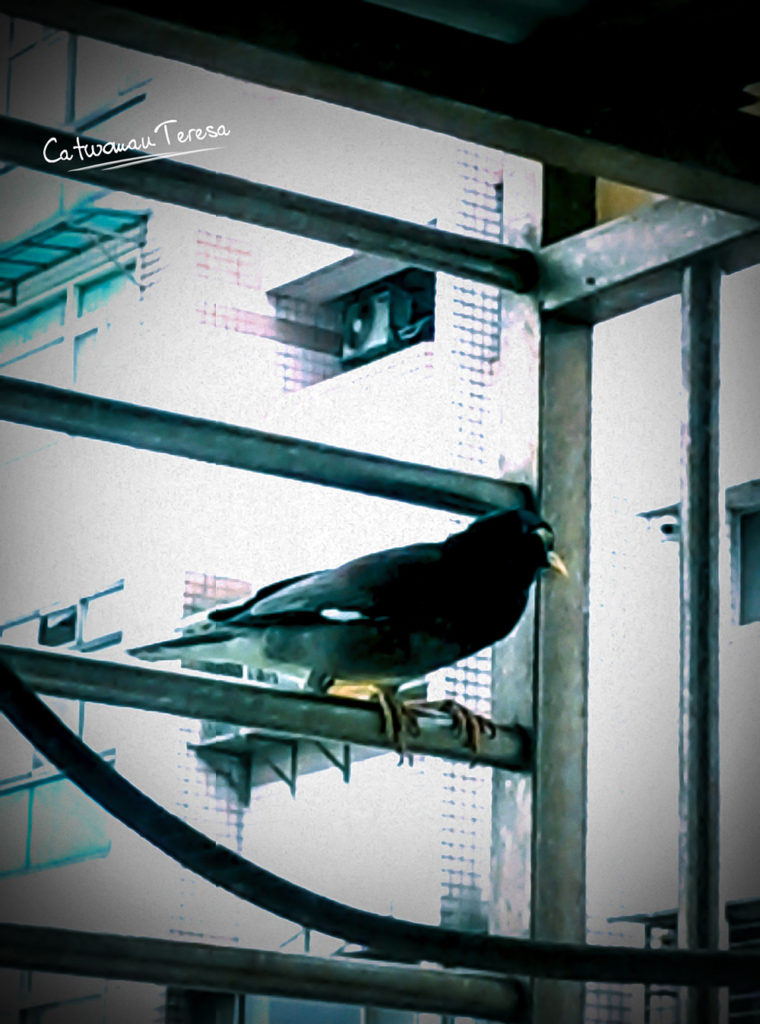 有些人覺得鳥叫聲很吵,可是我卻覺得他們唱歌的語調有些滑稽,聽到他們的叫聲,總會想像這對可愛的小夫妻正在你來我往的互相揶揄鬥嘴,感情極好!
每次聽到他們的叫聲,我的心情總不自覺的愉悅起來,深深覺得有這樣的鄰居真是幸運!
小夫妻在窗外住久了,開始對他們巨大的鄰居產生了好奇,經常隔著窗探頭探腦。隔著遮陽布,他們無法清楚的看到我們,我拍下的照片看來也有種神秘的美感。瞧瞧小傢伙的側臉,挺帥氣的!
今天好難得,兩夫妻一起貼在窗邊張望,彷彿湊在一起討論,八卦窗戶的另一頭住戶正在做些什麼。不知道什麼時候,他們可以不再害怕我這個龐然大物,能夠跟我有些互動。
Through the shade cloth, the picture is not clear, I cannot help to remove the cloth when they fly away. I don't expect the windows to be too dirty to get a clear picture, it's embarrassing!
隔著遮陽布,照片拍得不清不楚,忍不住趁著他們飛走的時候把布拆下來。沒想到窗戶太髒,一樣拍不到清楚的照片,真是尷尬!
I take the photos when it's feathers are up, like wearing a feathered hat on its head. So adorable.

Maybe I can get a better picture after I clean the window next time.
剛好拍到羽毛蓬起來的時候,頭頂像是戴了頂羽毛帽,可愛極了!

等下一次把窗戶擦乾淨,看看能不能拍到更好的照片。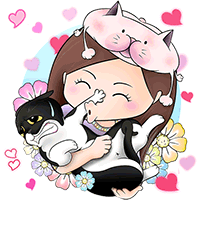 Thanks for reading.
If you would like to learn more about me, please read my self-intro.



Welcome to upvote, resteem, and follow me. If you like the content I share with you, don't hesitate to leave your comment. See you next time~

---
如果你想要更了解我,請看我的自我介紹


歡迎關注、點讚、轉發,喜歡我分享的內容的話,別忘了留言告訴我喔!我們下次見!

© Copyright 所有照片與文字皆為原創All photos taken by the author. All rights reserved.