這個大猩猩,從我在美國讀書時就陪著我,我從美國回台灣時,也把他抱回台灣。
同時,他也陪伴著毛毛與球球長大,瞧瞧毛毛和球球剛到我們家的時候,小小的身軀塞在大猩猩的手臂裡,任誰看了心都融化了。

This gorilla doll accompanied me since I studied in the United States. And I took him back to Taiwan when I returned from the United States.
At the same time, it also accompanied the MaoMao and ChiuChiu to grow up. Look at the picture. It's when the two little girls just arrived at my home, the small bodies were surrounded by the arms of the gorilla, so cute and touching.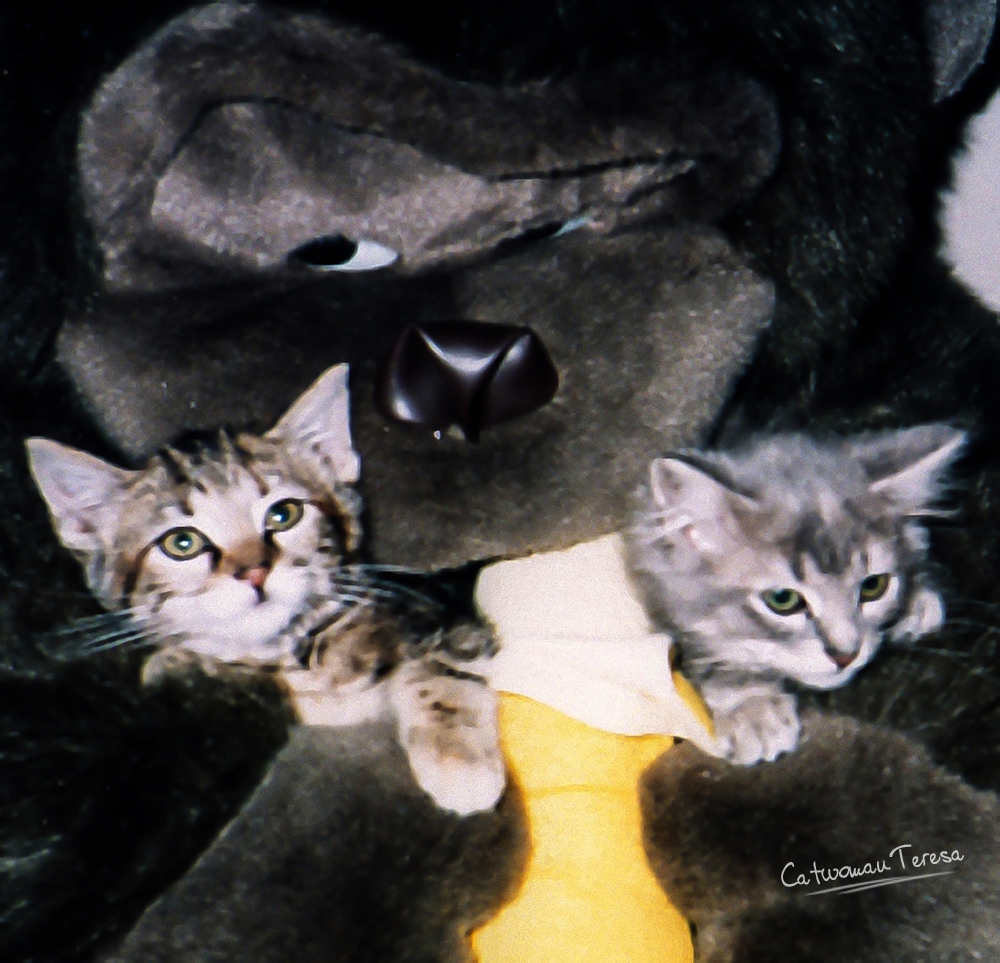 幾年後,長大的毛毛仍然喜歡大猩猩,躺在大猩猩身上,柔軟溫暖的毛正好可以當作最舒服的窩。
看到這兩張照片的對比,心裡升起一股暖意,不管是大猩猩還是毛毛,都是陪了我多年的親愛寶貝。

A few years later, the grown-up MaoMao still likes this gorilla. When she lies on the gorillas, the soft and warm fur is perfect to be used as the most comfortable nest.

Look at the contrast of these two photos, I feel a warmth in my heart. Whether the gorilla or MaoMao, they are both my favorites who have been with me for many years.

❤️Love from Catwomanteresa

If you like my post, please follow, comment and upvote me. There will be more exciting posts. See you next time~

如果你想要更了解我,請看我的
自我介紹
歡迎關注、點讚、轉發,接下來還有更多精彩的內容,我們下次見!