今天我要唱的歌,是陳潔儀的「喜歡你」
陳潔儀是相當知名的新加坡歌手,聽說還被稱為「新加坡國寶」呢!新加坡的朋友,這是真的嗎?媒體有時候會有些誇張,搞到我都不隨便相信媒體的話。


我很喜歡陳潔儀的歌聲,和她略帶戲劇張力的表演方式。她在大陸參加「我是歌手」秒被淘汰,讓我感到錯愕也為她惋惜。


這首歌是她剛到台灣發展時的相當受歡迎的其中一首歌。歌詞描寫小女孩戀愛時的心情,把戀愛時令人臉紅心跳的時刻,形容得甜甜膩膩的,讓人想一輩子沈溺在戀愛中。
所以這次我的唱法,也刻意的用略甜的嗓音來表達,一直到後段重複的部分,才漸漸放入更多的感情,來詮釋情到深處的悸動。


ps. 結尾有二毛入鏡喔!


之前我提到二毛很討厭我唱歌,會在我唱歌時「攻擊」我。後來有一次,我為了順利錄歌,躲到房間裡練了2~3個小時,二毛也整整在門外嘶吼了2個多小時,終於筋疲力盡去睡覺了。從此以後,我再也不用擔心在二毛面前唱歌,我想,比起馬麻躲在房間裏看不到,他還是寧願忍受不喜歡的歌聲的。
喜歡你
作詞:梁文福
作曲:梁文福
編曲:錢幽蘭
喜歡你 給我你的外衣 讓我像躲在你身體裡
喜歡你 借我你的梳子 讓我用柔軟頭髮吻你
喜歡你 車窗上的霧氣 彷彿是你的愛在呼吸
喜歡你 那微笑的眼睛 連日落也看作唇印
我喜歡這樣跟著你 隨便你帶我到哪裡
你的臉 慢慢貼近 明天也慢慢地慢慢清晰
我喜歡你愛我的心 輕觸我每根手指感應
我知道 它在訴說著你承諾言語
---
Hi everyone,
today I will sing a song "I Like You" from a famous Singapore female singer Kit Chan.
She is honored as the national treasure of Singapore. I like her voice and her slightly dramatic style of performance.
The song describes the mood of the girl when she is in love, the moment she is blushing, so sweet and romantic. I think the song will let people want to drown in love all their lives.


So this time I also deliberately express with a slightly sweet voice. Until the repeated last part, I gradually put into more emotion, to interpret the heartbeat feeling when you are deeply in love.

Translation of the Lyrics
Like you give me your coat, let me hide in your body
Like you lend me your comb, let me kiss you with my soft hair
Like the fog on your car window, as if your love is breathing
Like your smiling eyes, even the sunset is seen as a lip print
I like to follow you wherever you take me
Your face is slowly approaching, and tomorrow is also slowly clear
I like the heart you love me, touching my every finger
I know it's talking about your promise
---
全民K歌看這邊>>
---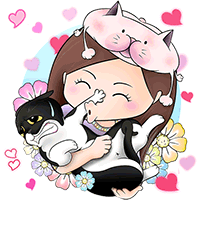 Thanks for reading.
Welcome to like, share, and follow me. If you like the content I share with you, don't hesitate to leave your comment. See you next time~

歡迎關注、點讚、轉發,喜歡我分享的內容的話,別忘了留言告訴我喔!我們下次見!