Today I am going to take you to the Songshan Eslite Bookstore, which is inside the Taipei New Vision building. It is located in the Songshan Cultural Park.
There are several ways to get to Taipei New Vision. I will take you to walk around the ecological pool. This is the most pristine forest area of the Songshan Cultural Park.
今天我要帶你們去松菸誠品書店,他在台北文創大樓裡面。而台北文創則位於松山文創園區裡面。有好幾條路可以通到台北文創,我特地帶你們繞過生態池進去,這是松山文創園區最具有原始森林風貌的區域。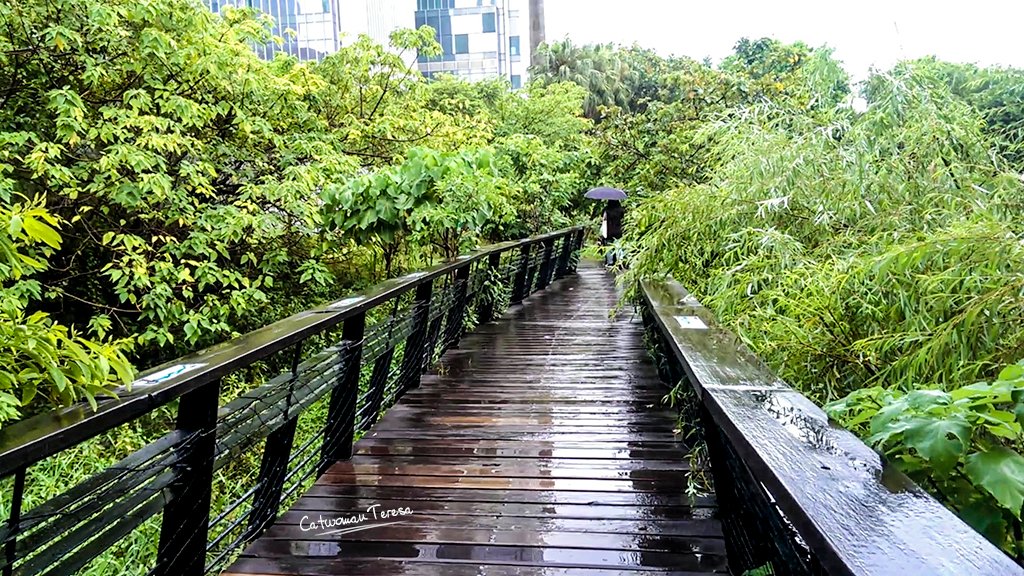 You can see a lot of lush green trees, the air smells fresh in this area.
It is a pity that it's raining when I take this video. The park looks much prettier on the sunny days.
入口的木頭步道相當吸引我,所以我想都沒想就跟著了魔一樣走進去了。一路上被鬱鬱蔥蔥的植物圍繞,彷彿呼吸都特別清新,住在城市裡,已經很久沒有感受到這種肺部被清洗過的快感。

隔著生態池遙望台北文創,有種莫名的神秘感。看起來好像還有一段蠻長的距離,我們走走看吧!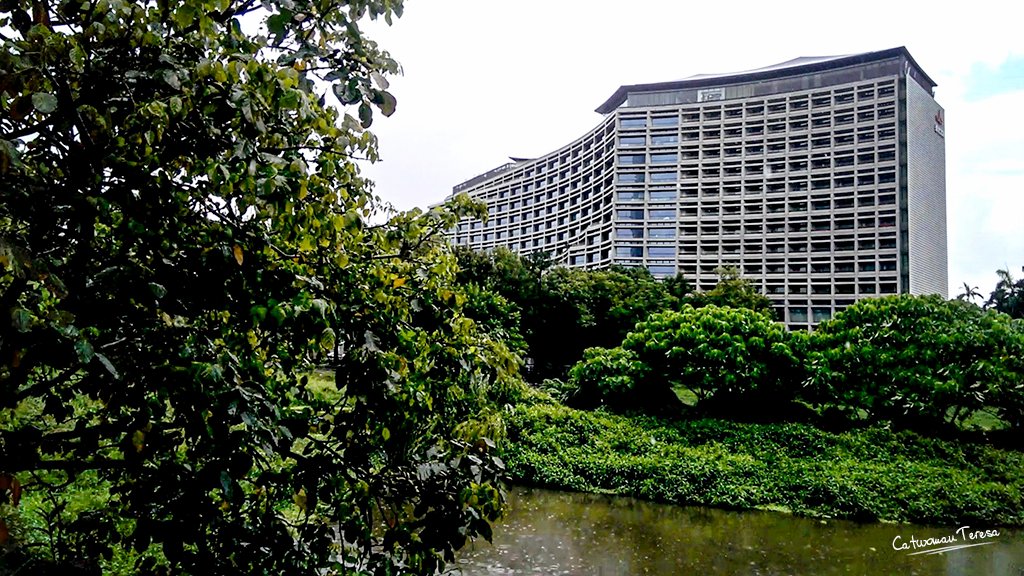 You can also a glass museum "Liuligongfang" and "Liuli cafe". There are some installation artworks outside of the museum. Those gooses are made of glass and polyester. They are fragile, be careful and don't hurt them. There is a sign write "Don't feed and ride!" So humorous.
中途我們會經過琉璃工房和琉璃咖啡廳,戶外的裝置藝術顯然是遊客注目的焦點。可愛的大白鵝們是用琉璃和聚酯纖維做的,他們很脆弱,要小心愛護,不要傷害她們喔!白鵝的脖子上掛著注意事項,寫著:請勿餵食及乘坐,哈哈!真是幽默!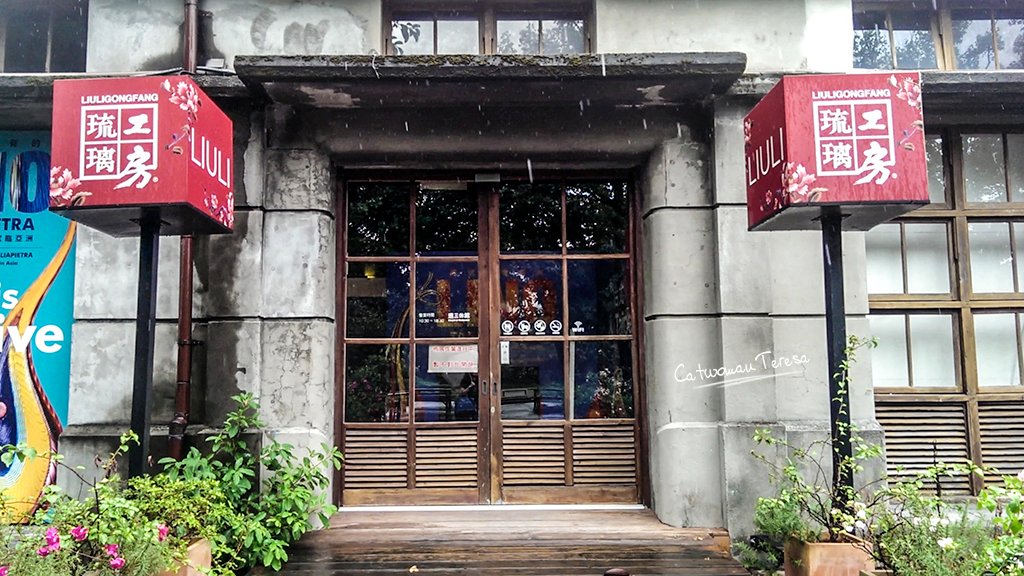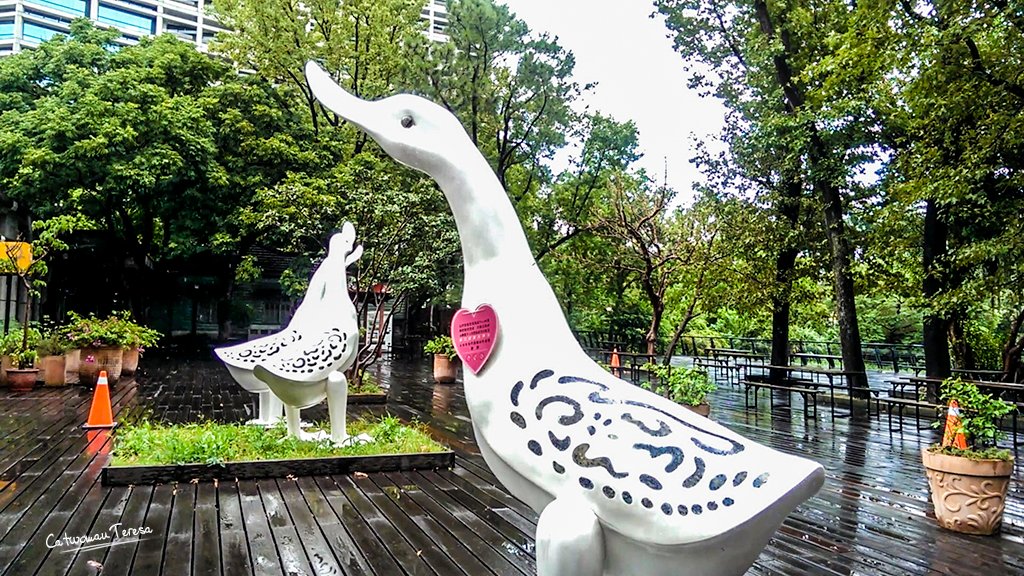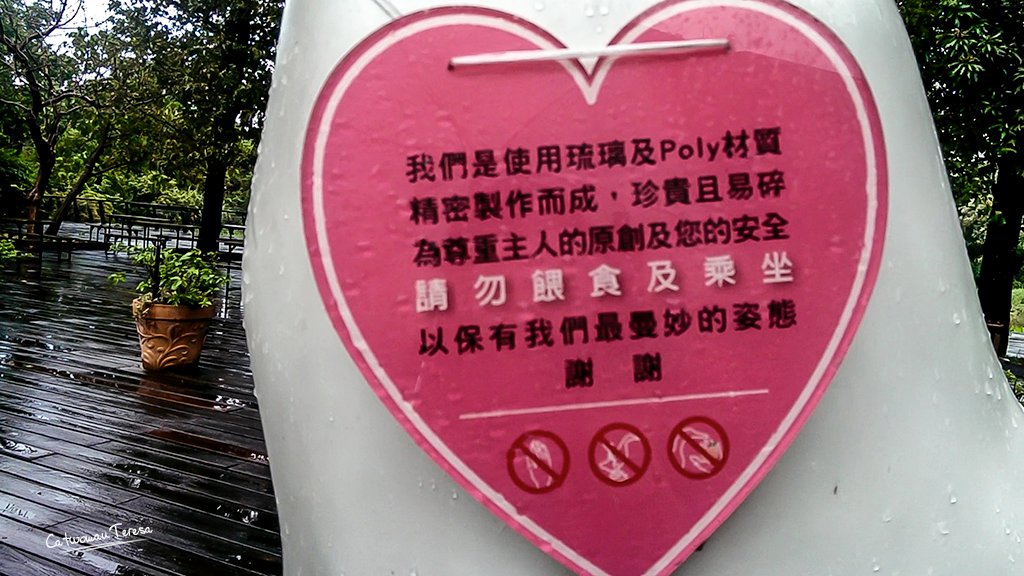 There is a bookstore named "Yue Yue Bookstore" which looks ancient and elegant in Japanese style outside. It is the scene of the idol drama "The Bookstore in Lane". There are a lot of outdoor seats beside the lake. I think it will be comfortable to sit under the tree to enjoy the wind.
繼續往下走,經過一個日式復古的書店叫閱樂書店,老房子特有的優雅,顯得特別有書券氣。聽說這裡是偶像劇《巷弄裡的那家書店》的拍攝場景,果然很有味道。戶外的座位傍著一大片的湖,感覺特別悠閒,我想,坐在樹下吹吹風,應該是不錯的享受。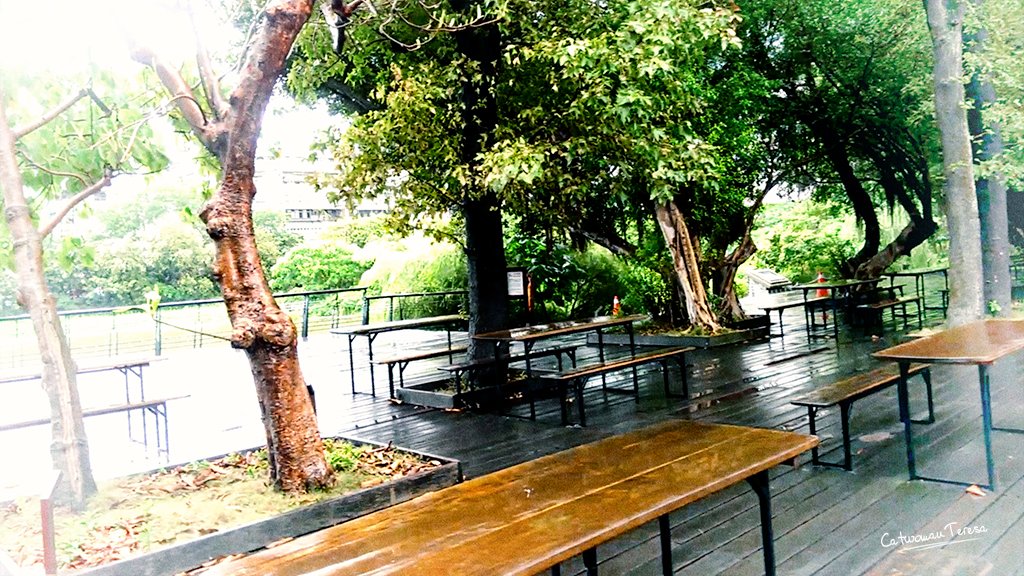 Bypassing the ecological pool, Taipei New Vision is in front of you. The lattice-like structures are green buildings with environmental protection concepts, which can reduce the heat generated by direct sunlight.
再繼續穿過走道,台北文創就躍入眼簾。這棟建築特殊的格子狀結構,是具有環保概念的綠建築,聽說可以降低陽光直射產生的熱能。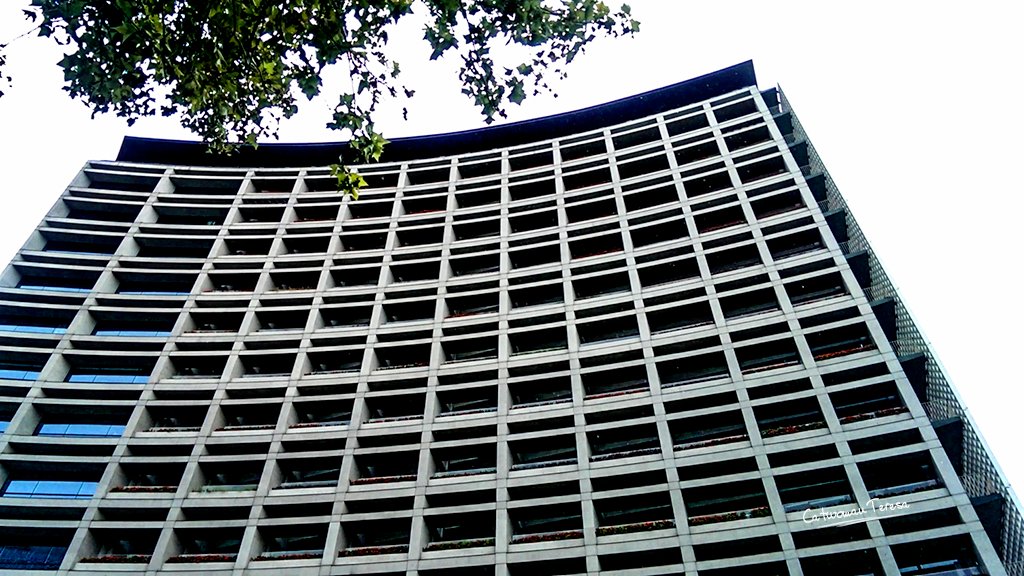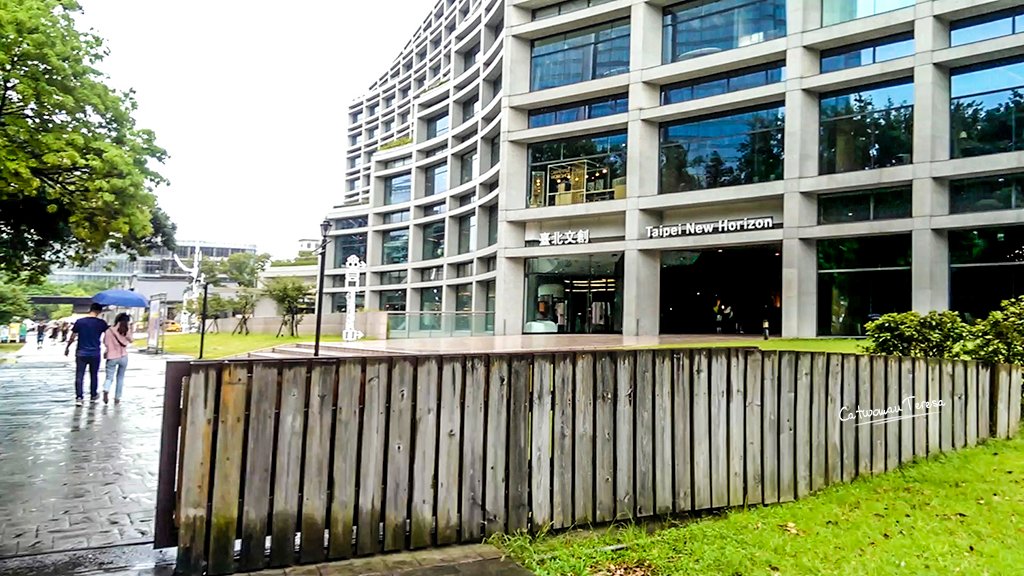 I will show you more detail about Taipei New Vision in the next post. Stay tuned.
下一篇文章我會帶大家更進一步認識台北文創,歡迎鎖定
Thanks for reading. 
If you would like to learn more about me, please read my intro.
Welcome to like, share, and follow me. If you like the content I share with you, don't hesitate to leave your comment. See you next time~!
如果你想要更了解我,請看我的自我介紹
歡迎關注、點讚、轉發,喜歡我分享的內容的話,別忘了留言告訴我喔!我們下次見!

© Copyright 所有照片與文字皆為原創 All photos were taken by the author. All rights reserved.