今天我要推薦的這間德爾芙 de reve cafe,我之前曾經介紹過。上次介紹時,主要以
飲料
與
甜點
為主,今天就要來跟大家介紹
主餐
的部分。
德爾芙位在板橋大遠百7樓,交通非常便利,不論坐捷運或開車都很方便。關於更多關於交通或其他資訊,請看之前介紹德爾芙的文章。
"de reve" 這個名字來自於法文的「夢想」,是不是很浪漫呢?這裏的一切都讓我感覺彷彿來到了浪漫之都巴黎,不信請繼續往下看。

Today I want to recommend de reve cafe, which I have introduced before. At the time of the last introduction, I focused on introducing drinks and desserts. Today, we will come to the main meal this time.
The de reve cafe is located on the 7th floor of Mega City shopping mall in Banqiao. "de reve" is from the French "dream" which gives me the illusion of coming to romantic Paris.
The transportation is very convenient where you take the MRT or drive a car. For more information, please see& my previous post about it.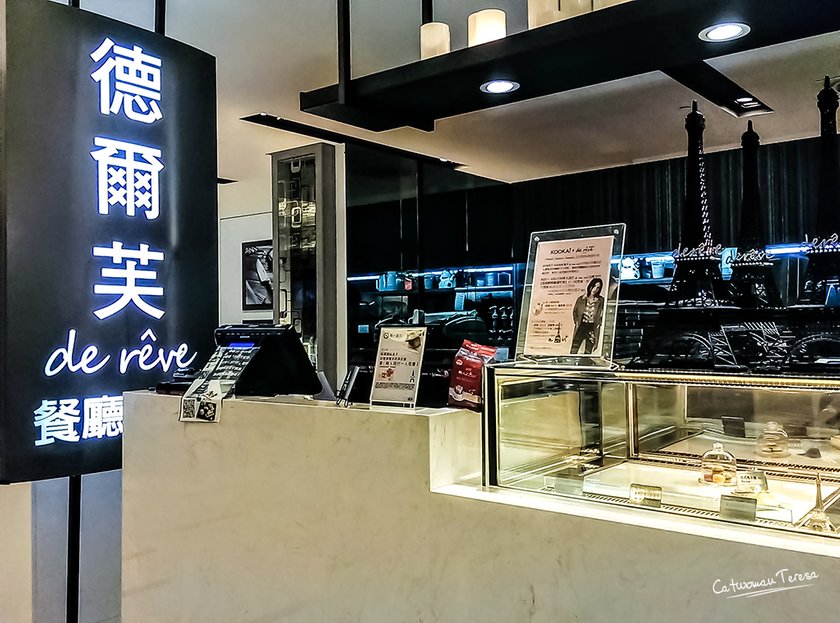 ---
台北美食特價預購看這裡:Klook客路
台北景點特價門票及交通看這裡:Klook客路
---
Ambience
門口就有菜單可以參考,可以確定餐點與價位是否滿意再決定是否要消費。
櫃檯有個透明的甜點櫃,展示了美麗精緻的點心蛋糕。櫃子上放了很多巴黎鐵塔,這些可不只是裝飾品,這裏招牌的巴黎鐵塔下午茶,就是用這個鐵塔來盛裝蛋糕的,裝在巴黎鐵塔的蛋糕,看起來更誘人了!

There is a menu for reference at the door, you can determine whether the meal and price are satisfactory.
There is a transparent desserts showcase, showing beautiful and delicate cake. There are many replicas of Eiffel Tower on the showcase, which are not just ornaments but also used to hold the cakes for the signature Eiffel Tower afternoon tea set at de reve cafe. These cakes serve with the Eiffel Tower look even more attractive!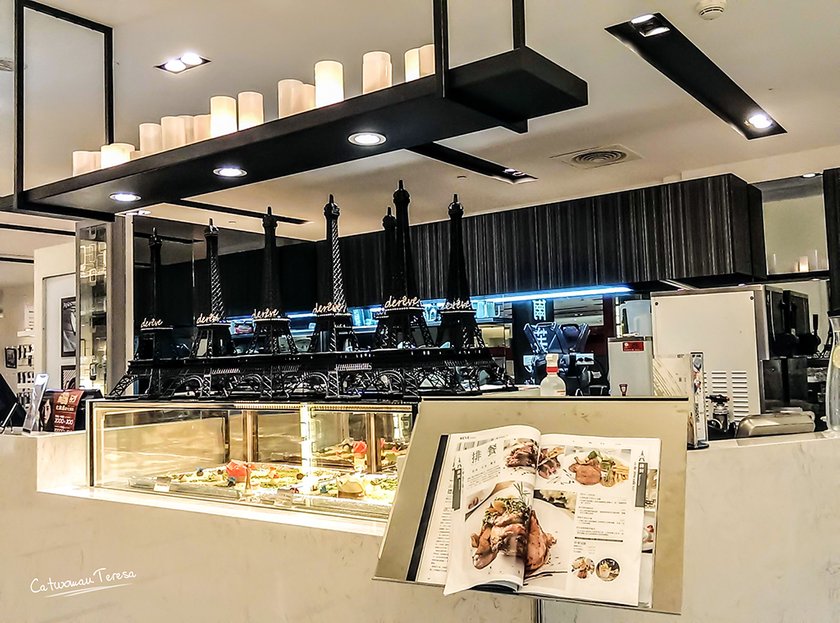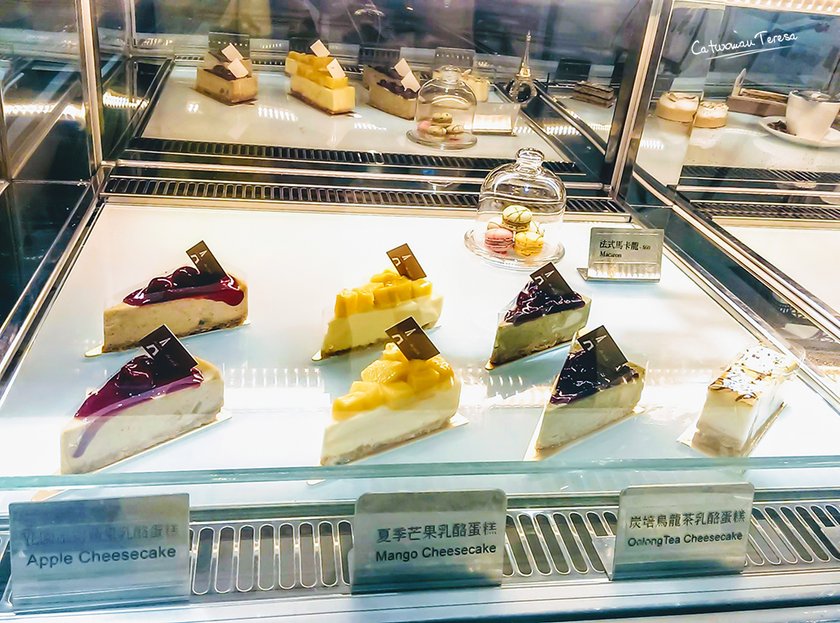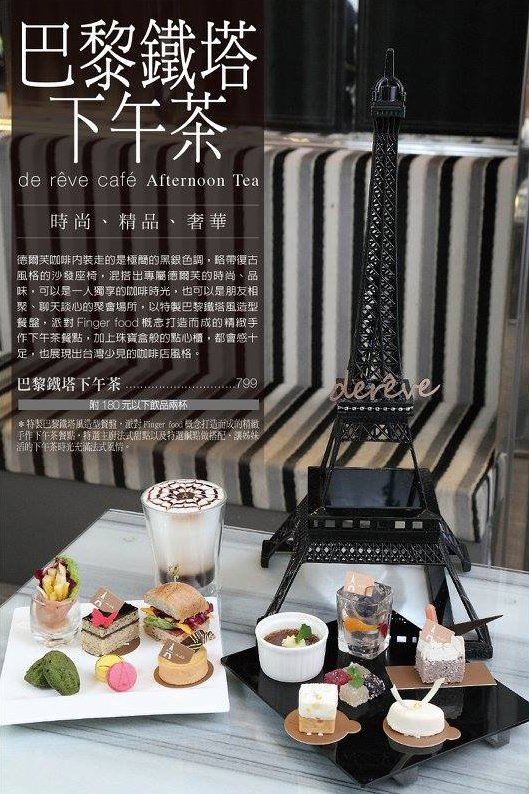 德爾芙的咖啡、茶和甜點等都很講究,咖啡使用的是UCC咖啡,冰淇淋用的是莫凡彼,都是品質保證。

De reve is fastidious about their coffee, tea, and desserts. They co-operate with UCC coffee and Movenpick ice cream which are both quality assurance.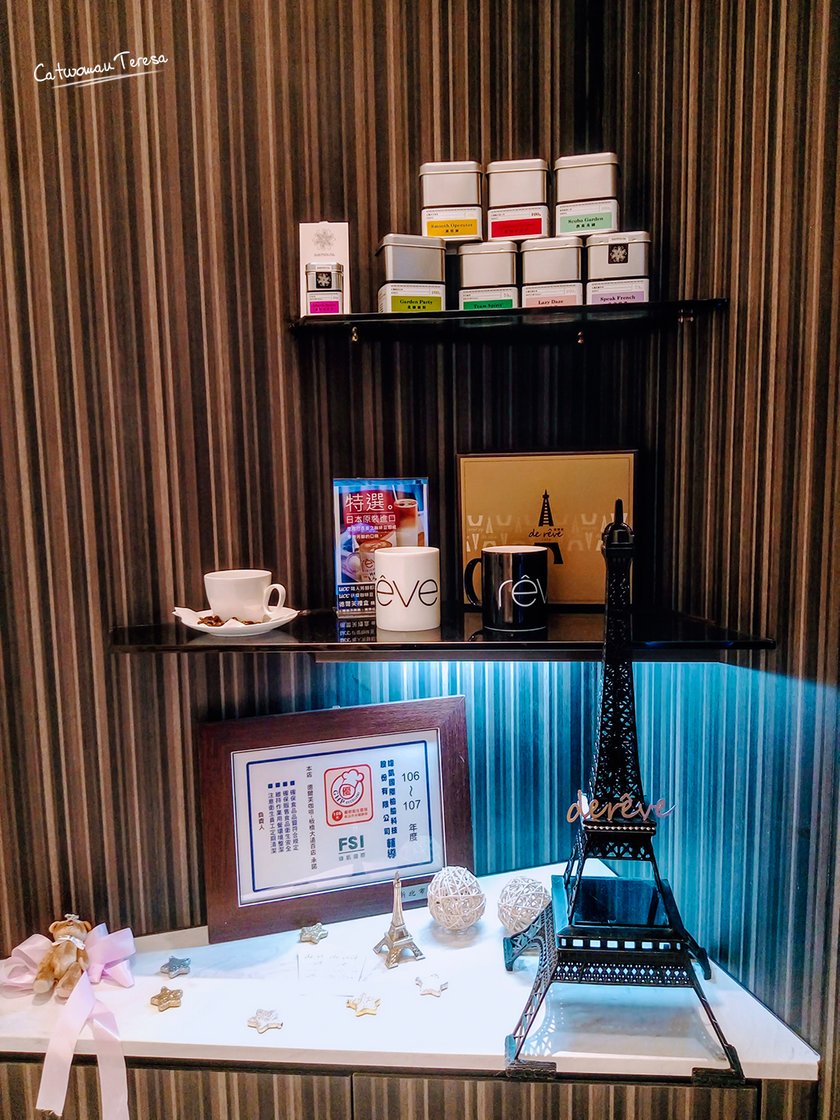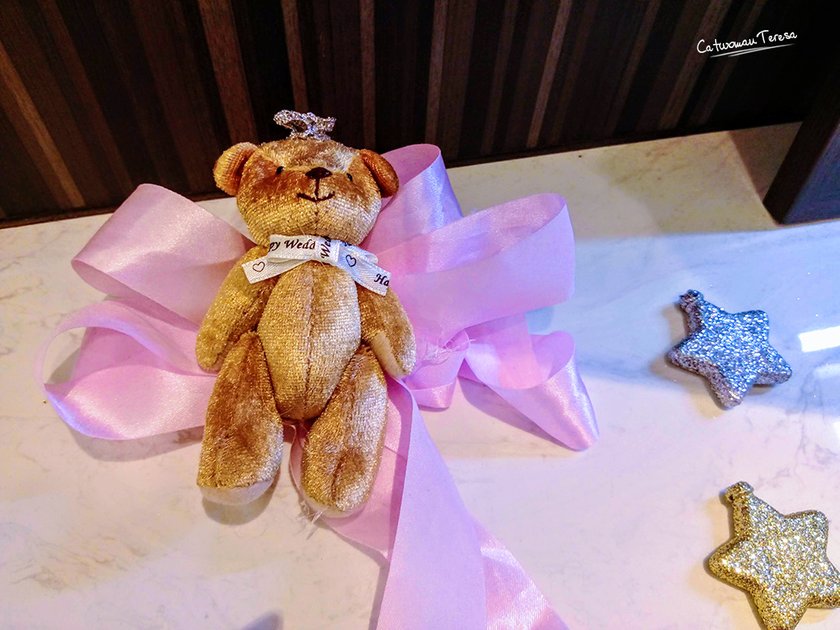 店裡的裝潢以黑白銀為主,高尚典雅又不失活潑。巴黎鐵塔也擺在這裏做裝飾,當背景拍照還挺浪漫的。

The decoration of the shop is mainly black, white and silver that is noble and elegant, but also lively. The Eiffel Towers are also decorated here. It is romantic to take photos with the background of those Eiffel Towers.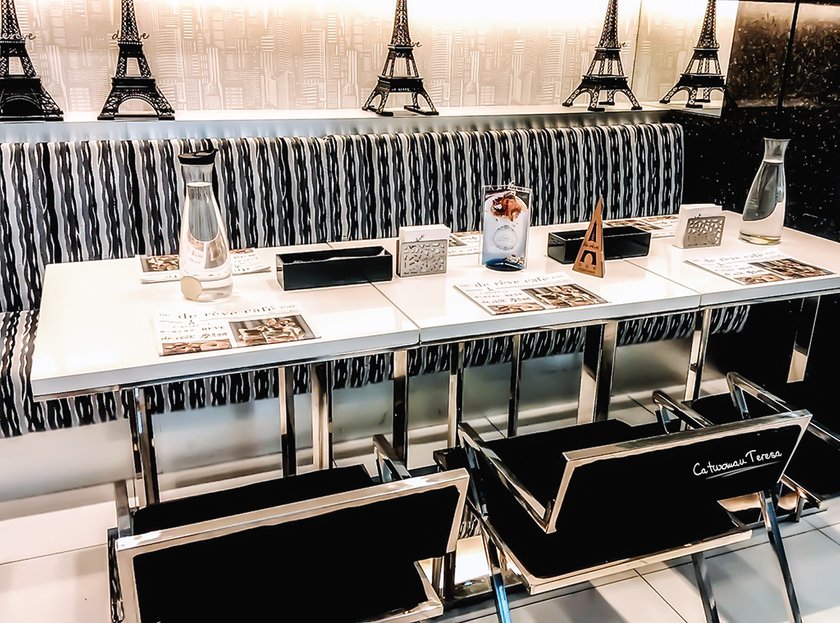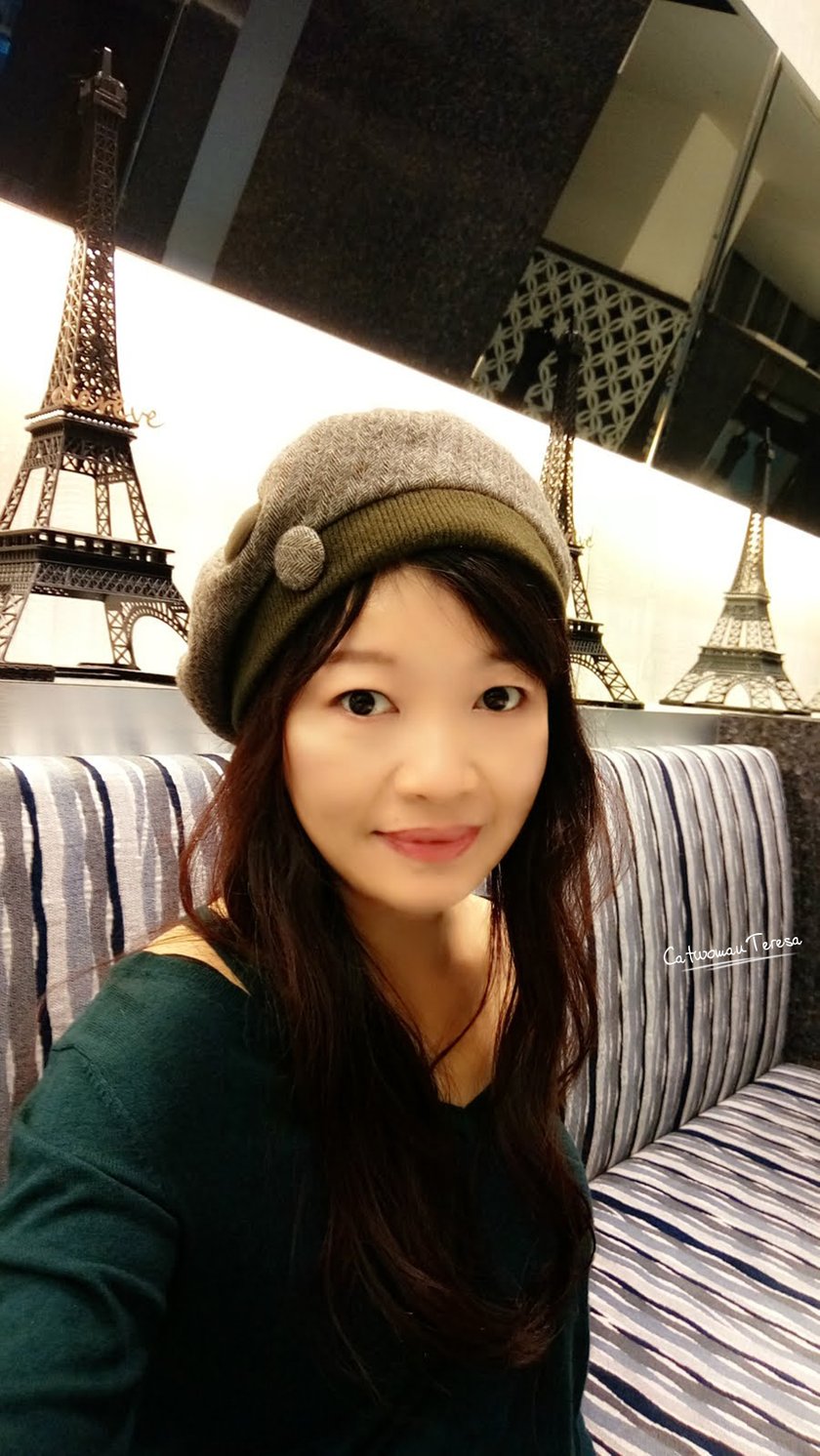 我們這次坐在窗邊,可以看到美麗的夜景,為情侶間的情愫加溫。

每個桌上都已經事先準備好了檸檬水、餐具,和菜單,服務的小細節做得不錯。
We sit by the window this time. You can see the beautiful night scene here. It's the perfect seats to warm up the feelings between lovers because of the beautiful scenery.
Lemonade, tableware, and menus have been prepared on each table.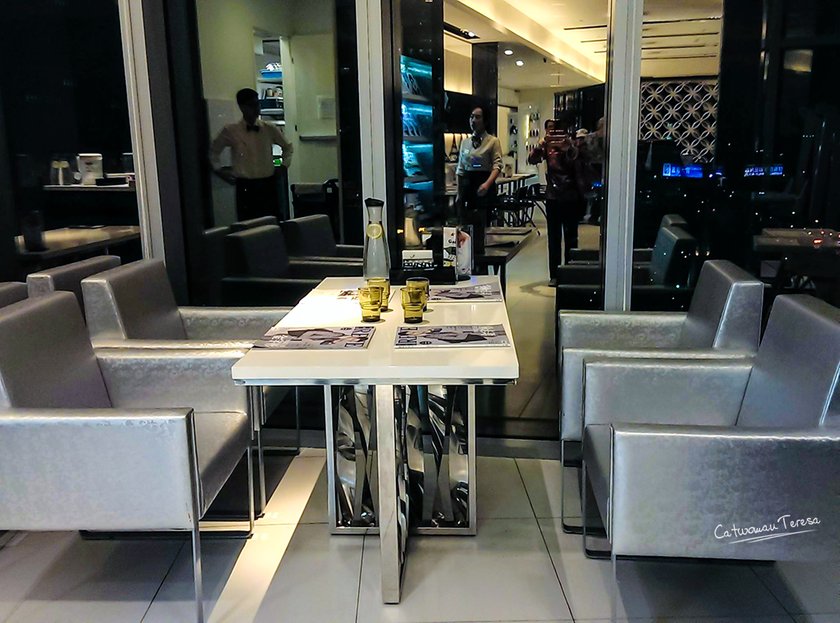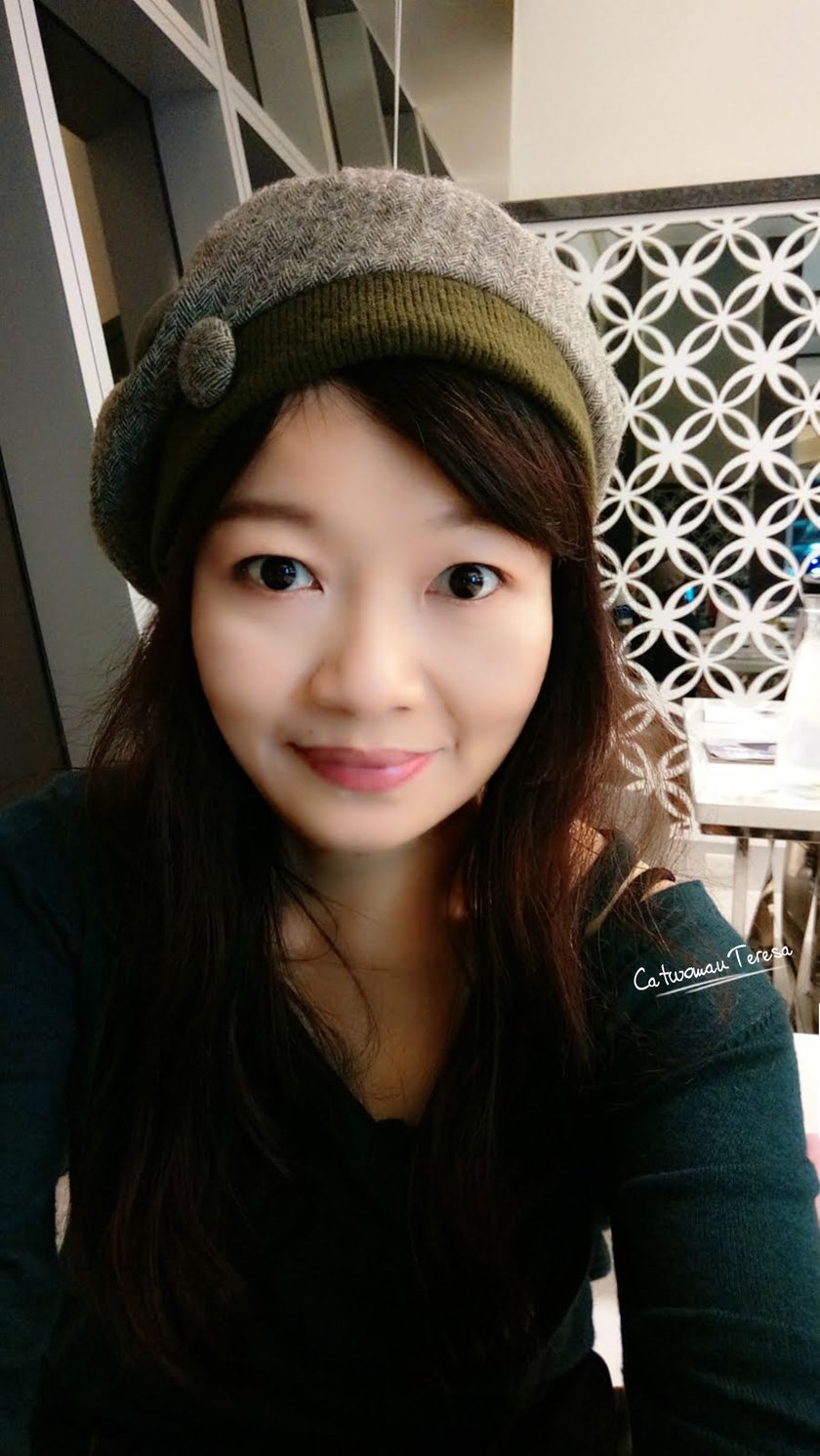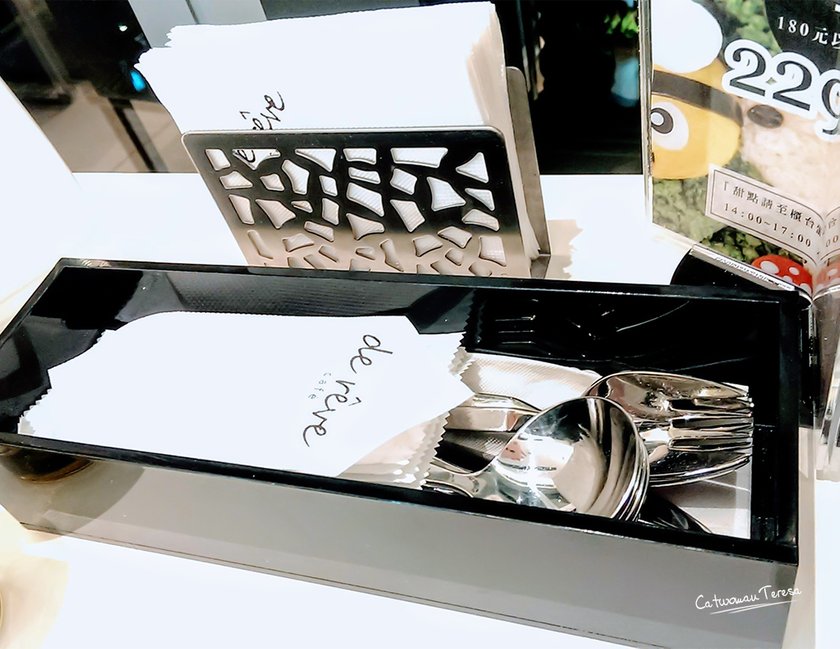 Menu
菜單做成雜誌的樣式,很有創意。翻開菜單,裡面每一道菜都有照片可以參考,印刷相當精美。
還記得之前介紹甜點的那一篇嗎?白天的菜單是做成報紙的樣子喔!很少看到餐廳的菜單日夜是不同款式的呢!想要看更詳細的菜單內容,可以看之前那篇介紹喔!
餐點的種類很多,有早午餐、輕食、義大利麵、排餐,還有這裡很有特色的甜點和飲料。我還沒來吃過早午餐,好像也值得一試。

The menu is made into a magazine-style and is very creative. Each dish has photos for reference, and the printing is quite high quality.
There are many types of meals, including brunch, light meal, pasta, main course, salad jar, desserts, and drinks.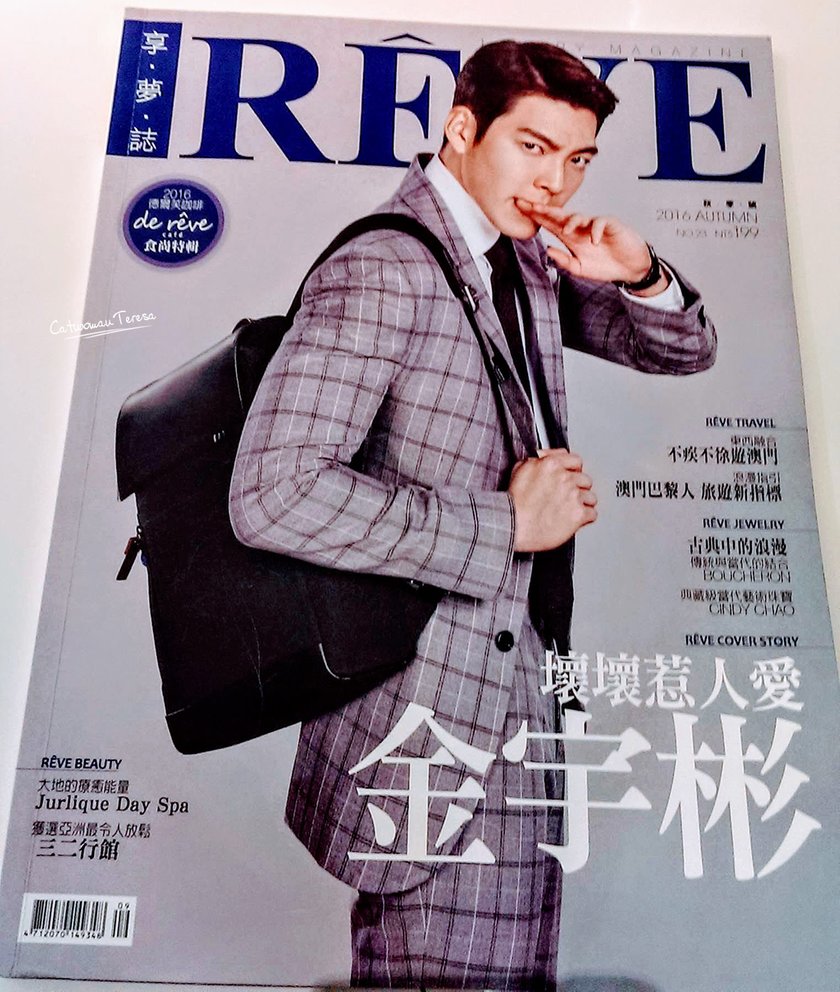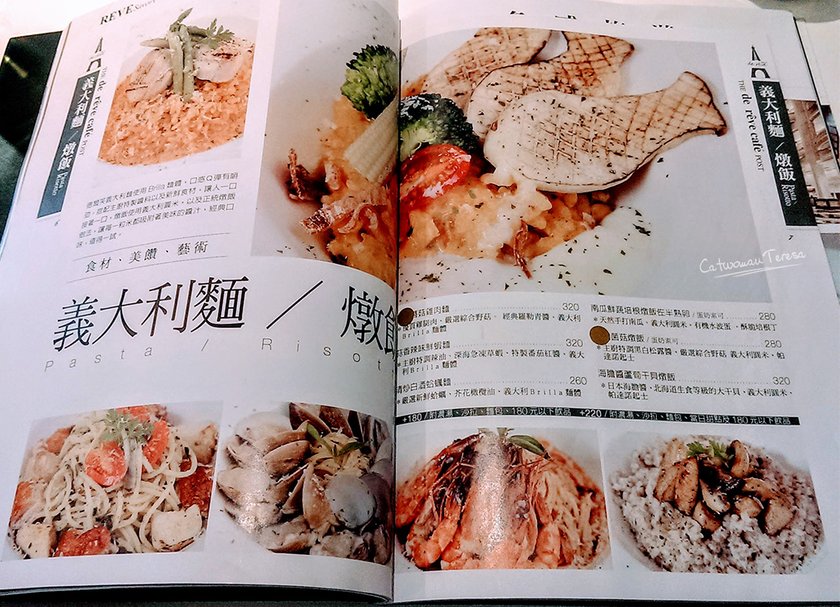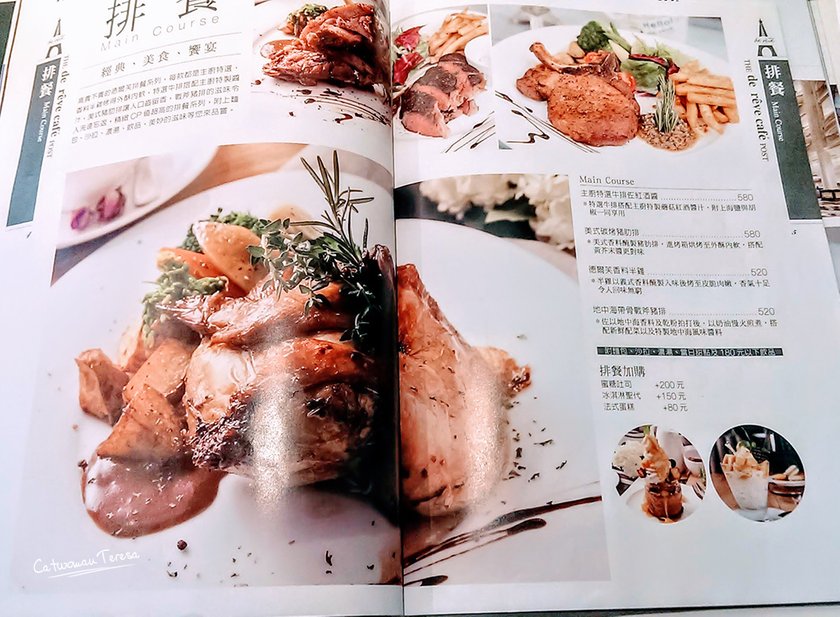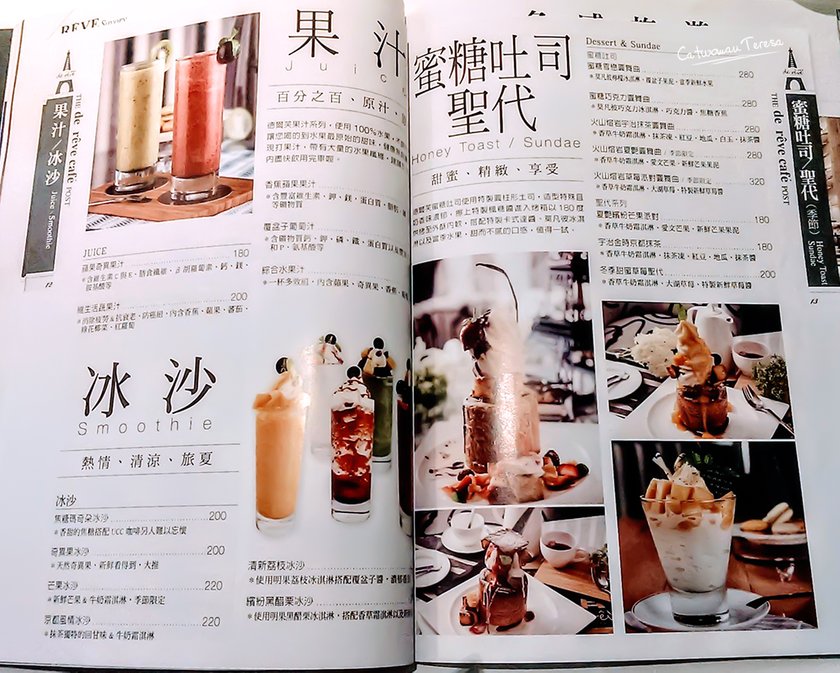 Food
我很喜歡這裏的罐沙拉,蔬菜的份量多又多樣化,沙拉醬的味道也調的很好吃,價錢也很便宜。

除了沙拉之外,還附麵包、濃湯和飲料,一份罐沙拉套餐的份量剛好可以讓我吃飽,清爽又健康。
我曾經寫了一篇文章講罐沙拉的小知識,對於這兩份不同口味的罐沙拉也有比較比較詳細的說明,想要知道的話請看之前寫的美麗罐沙拉
I like the salad jar very much. The serving of vegetables is many and varied, the salad dressing is delicious and the price is very cheap. In addition to the salad, bread, soup and drink are included. A salad jar set is just enough for me to eat. It's quite fresh and healthy.
I've ever written a post about the knowledge of salad jar, and also the taste of this two different salad. If you are interested, please check my previous postmason jar salad.

季節時蔬高纖主廚沙拉 Seasonal vegetable high-fiber chef salad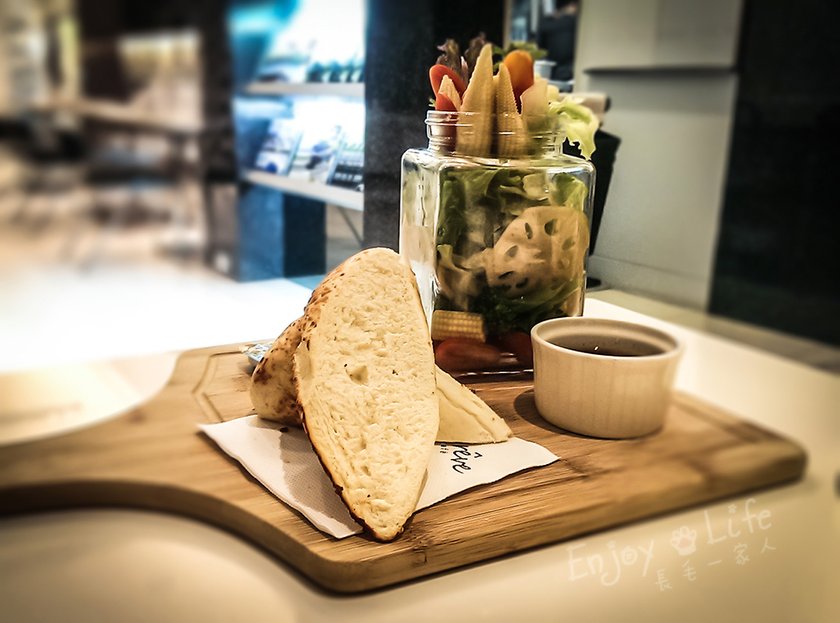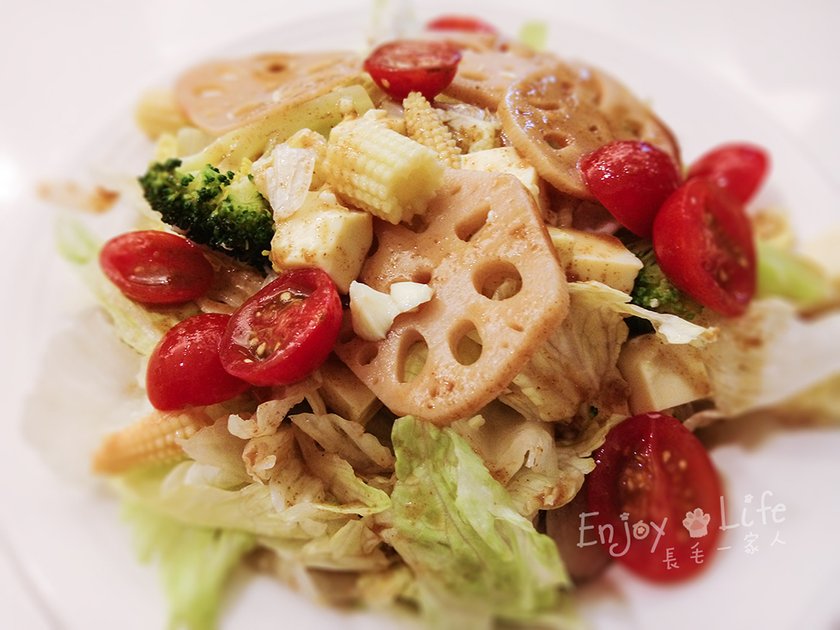 胡麻豆腐鮮蔬沙拉 Sesame tofu fresh vegetable salad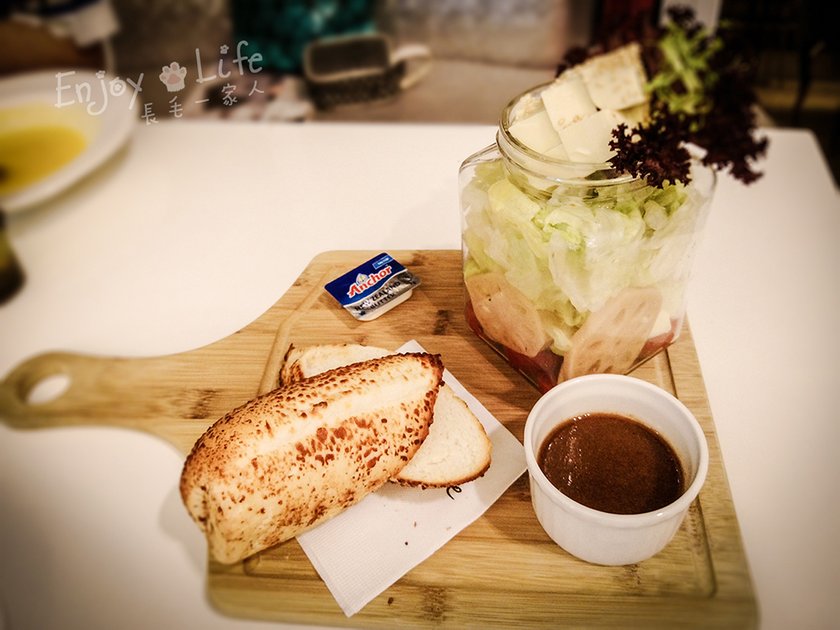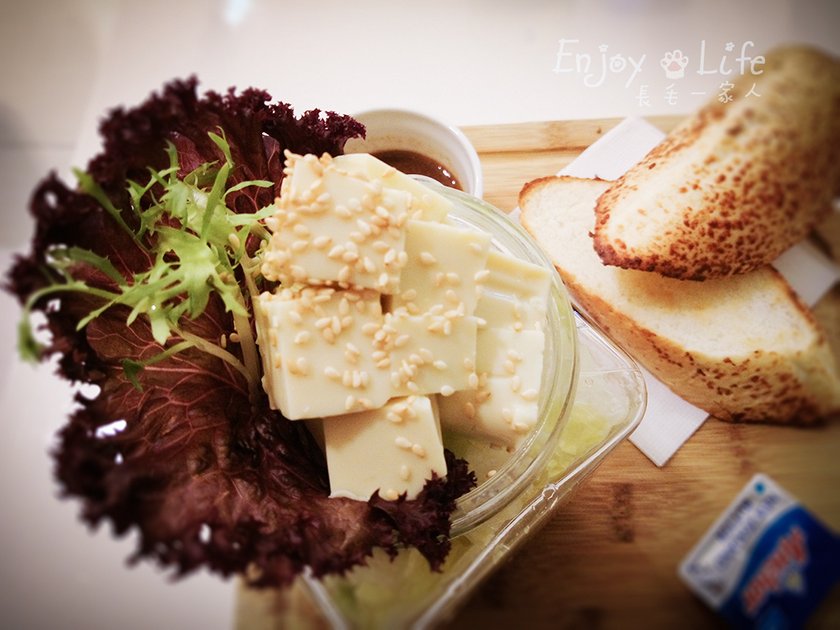 In addition to bread, soup, and drinks, there is also a small salad jar for the set meal. Salad dressing has been added to the jar in advance. You can eat after shaking it. It's very convenient to enjoy the salad.
The meal of de reve was not only delicious but also very attentive. We ordered the steak with red wine, roasted pork ribs, half chicken with de reve spice, spaghetti with clams, mushroom and vegetable lasagna, mushroom quesadilla with truffle sauce.
My favorite in the main course is the pork ribs. The meat is tender and the sauce is good. Both of the light meals are delicious. But compared to the main course, the price is not so good.
除了罐沙拉之外,其他套餐除了麵包、濃湯、飲料之外,還附有小罐的罐沙拉,沙拉醬已經加在罐子裡面,搖一搖就可以食用,非常方便。

德爾芙的餐點不只好吃,擺盤都很用心。我們這次主餐點了主廚特選牛排佐紅酒醬、美式碳烤豬肋排、德爾芙香料半雞、南瓜鮮蔬培根燉飯佐半熟卵、清炒白酒蛤蠣麵。輕食則點了塔香野菇蔬菜千層麵和野菇脆餅佐松露醬。
主餐中我最喜歡的是碳烤豬肋排,肉質軟嫩,肋排醬也很不錯。

兩樣輕食都很好吃,可是份量很小,跟套餐比起來,價格比較沒有那麼划算。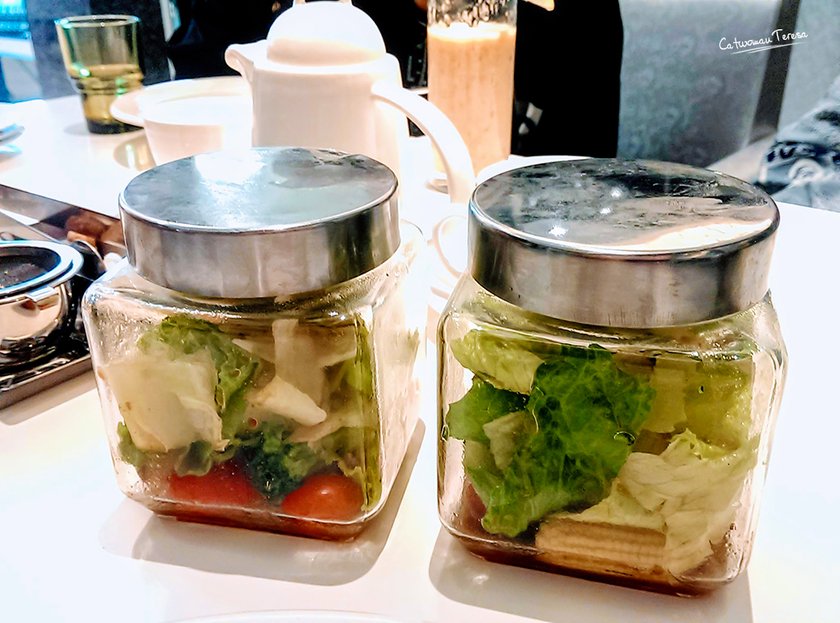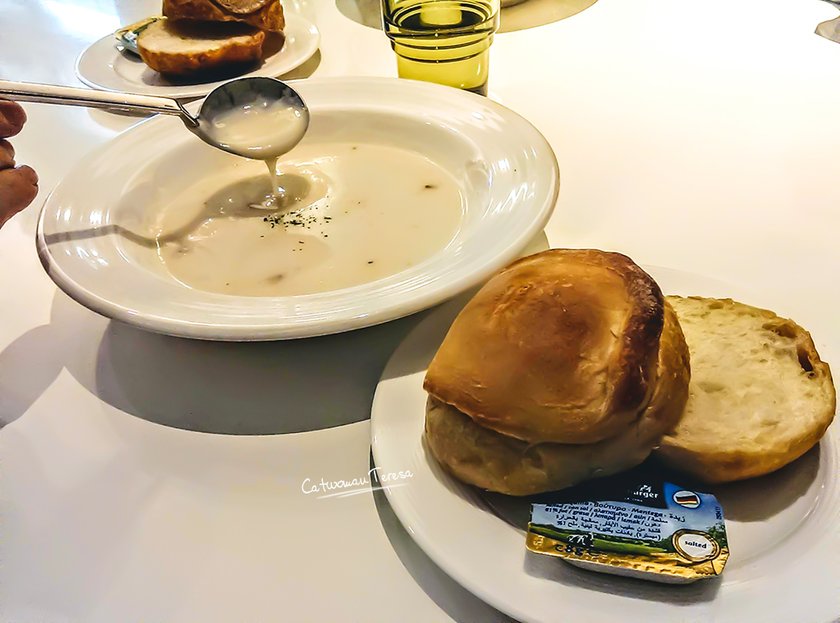 德爾芙香料半雞 Half chicken with de reve spice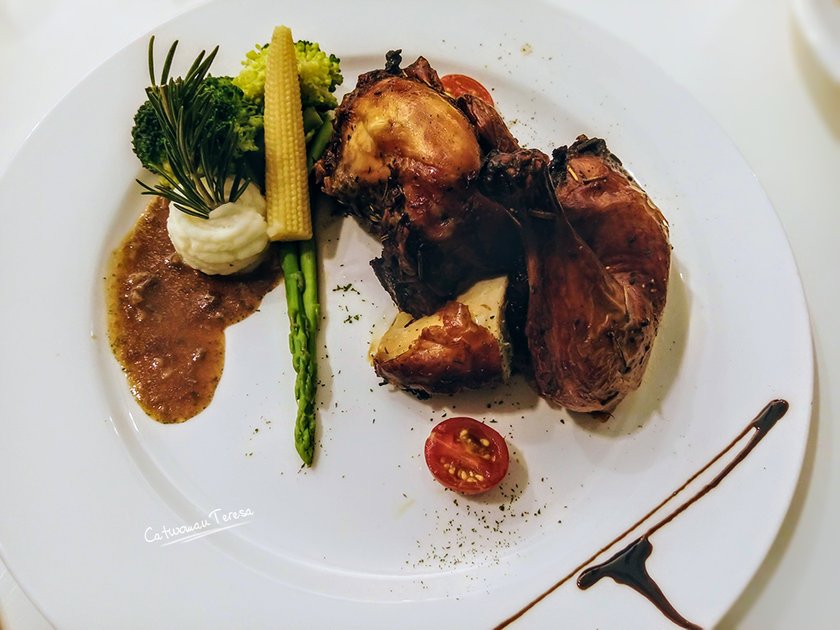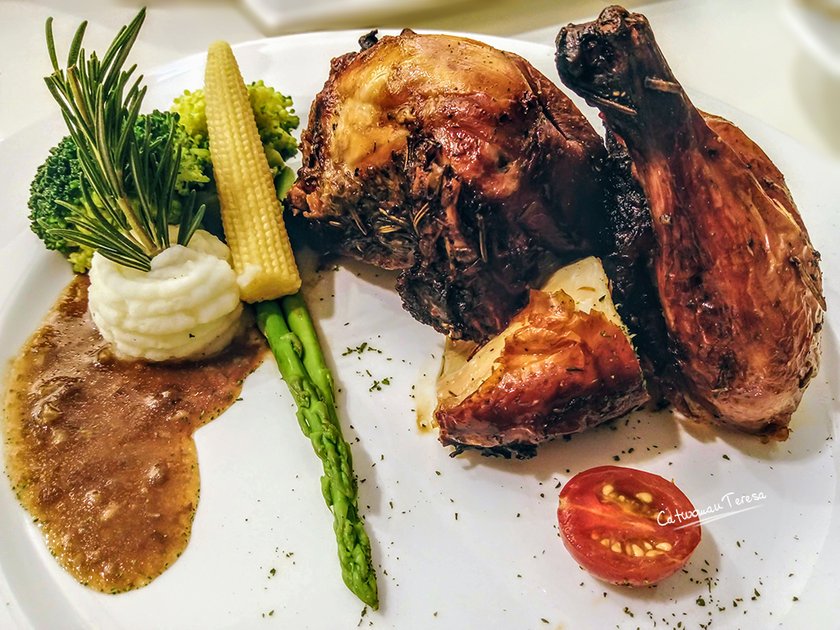 主廚特選牛排佐紅酒醬 Steak with red wine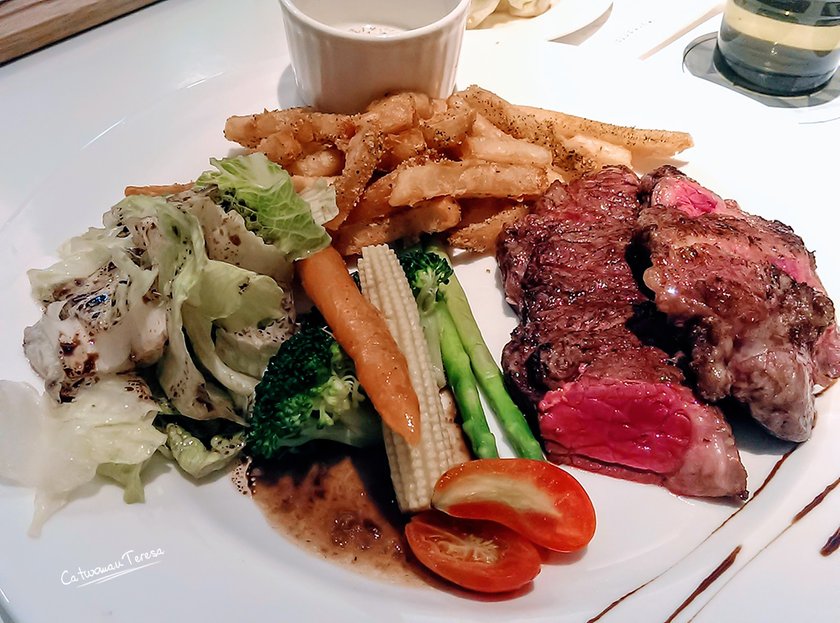 美式碳烤豬肋排 Roasted pork ribs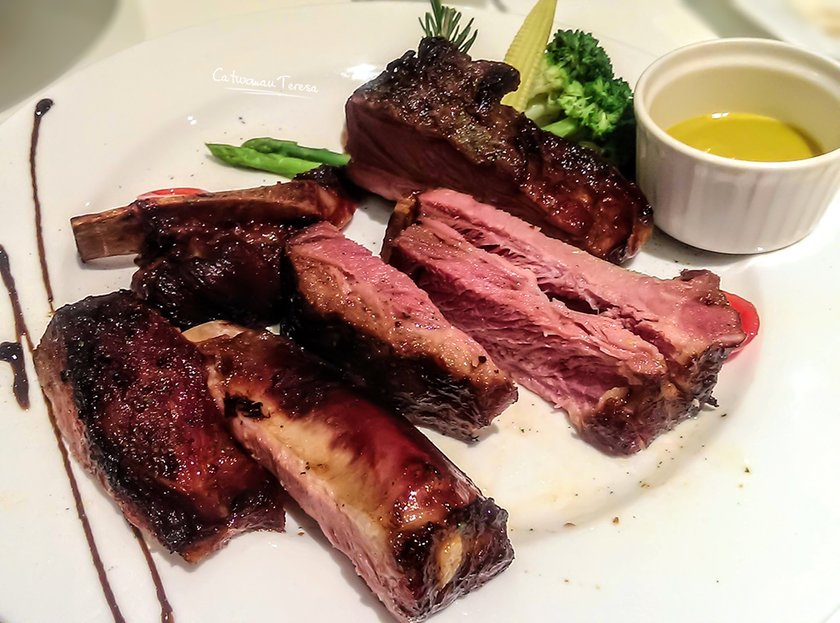 清炒白酒蛤蠣麵 Spaghetti with clams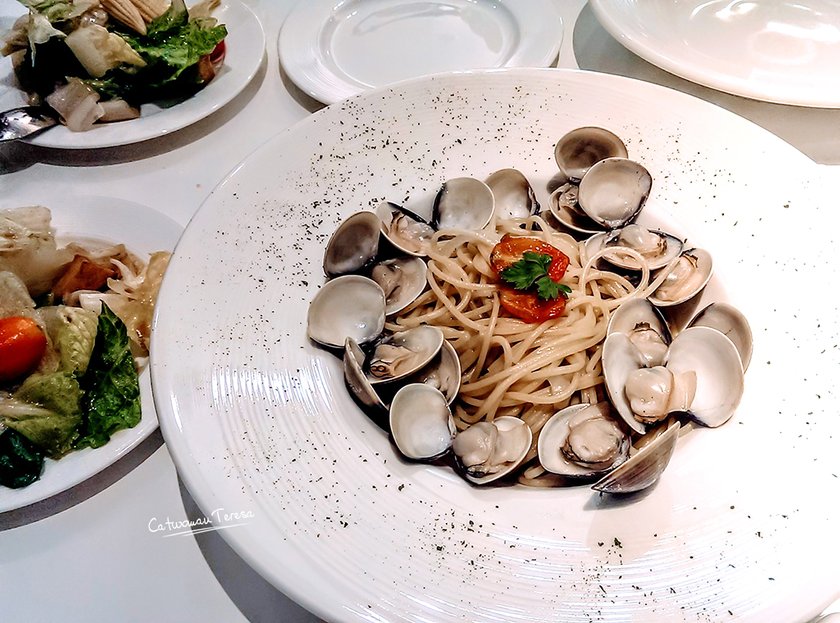 南瓜鮮蔬培根燉飯佐半熟卵 Pumpkin vegetable bacon stew rice with egg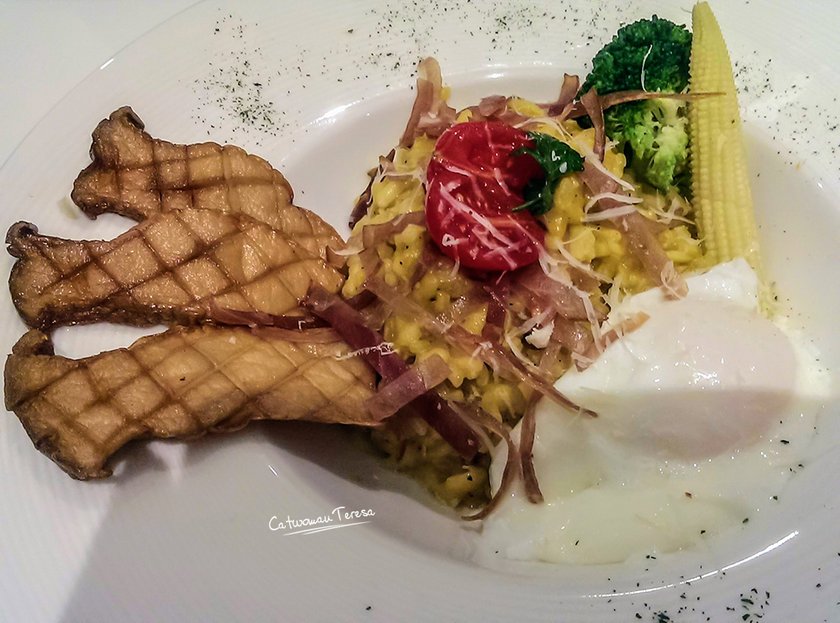 塔香野菇蔬菜千層麵 Mushroom and vegetable lasagna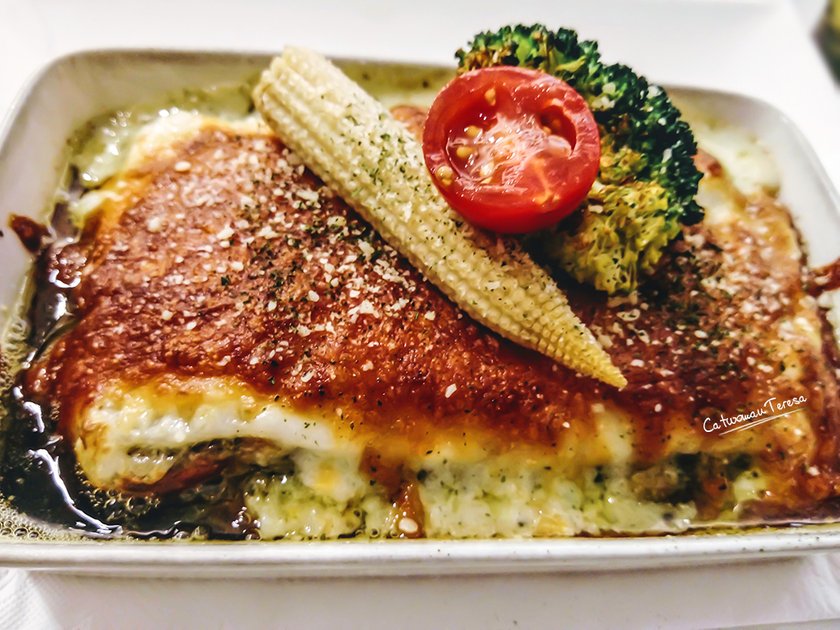 野菇脆餅佐松露醬 Mushroom and vegetable lasagna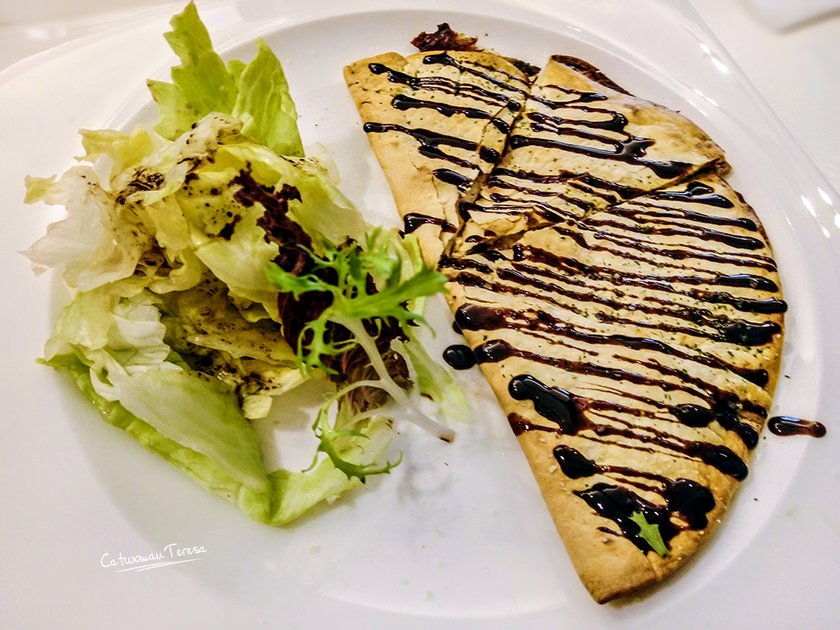 Drink
附餐的飲料可以加價點其他的飲料,他們的單點飲料很不錯,所以我們全部都加價升級了。我們點了雲朵歐蕾、義式魔幻咖啡、有機蘋果花茶。
我最喜歡的是雲朵歐蕾,咖啡上的雲朵狀蛋白糖霜,表面烤得略微酥脆,搭配咖啡一起喝,又香又甜。

Drinks with meals can be upgraded to other drinks. We ordered cloud cafe au lait, Italian cafe au lait, organic apple flower tea. My favorite is the cloud cafe au lait. The cloud-like protein icing on coffee is slightly crispy on the surface, so sweet and fragrant, perfectly matched with coffee.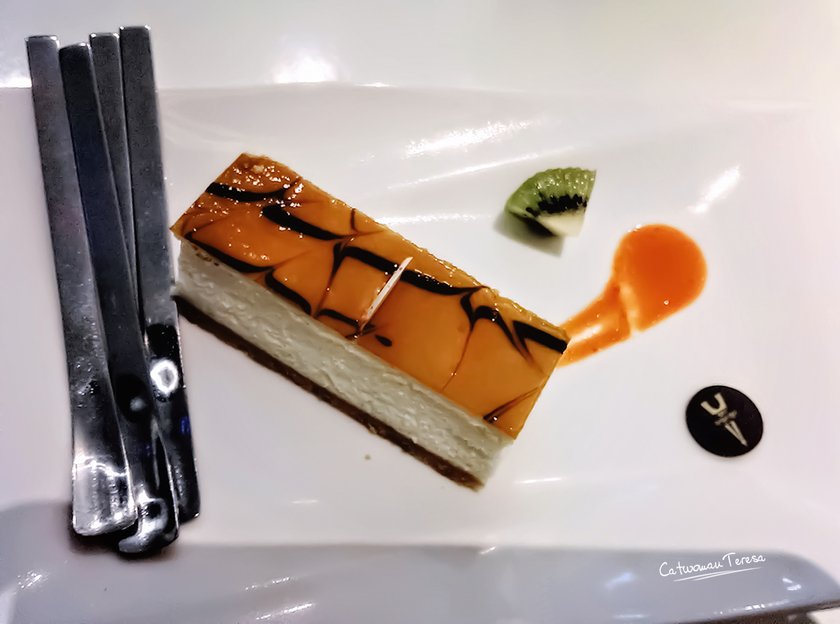 雲朵歐蕾 Cloud cafe au lait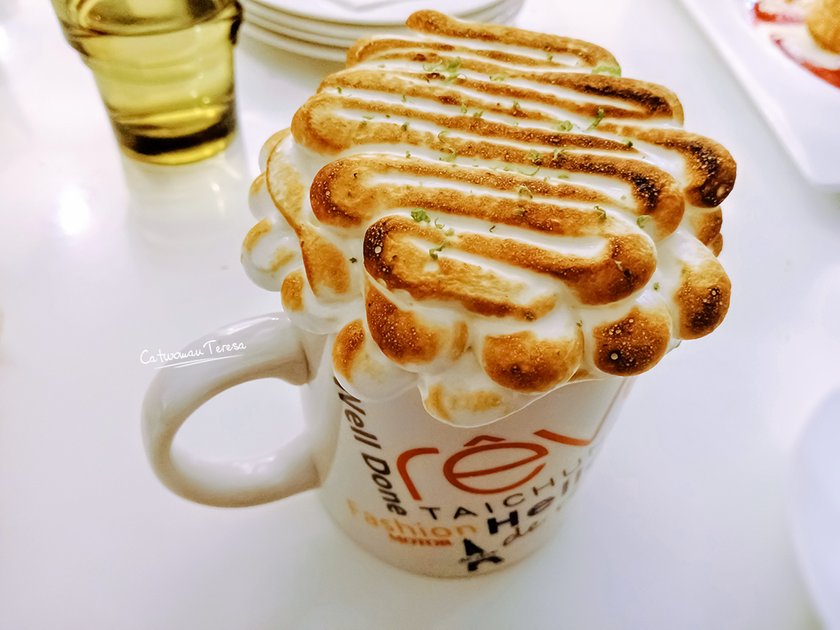 義式魔幻咖啡 Italian cafe au lait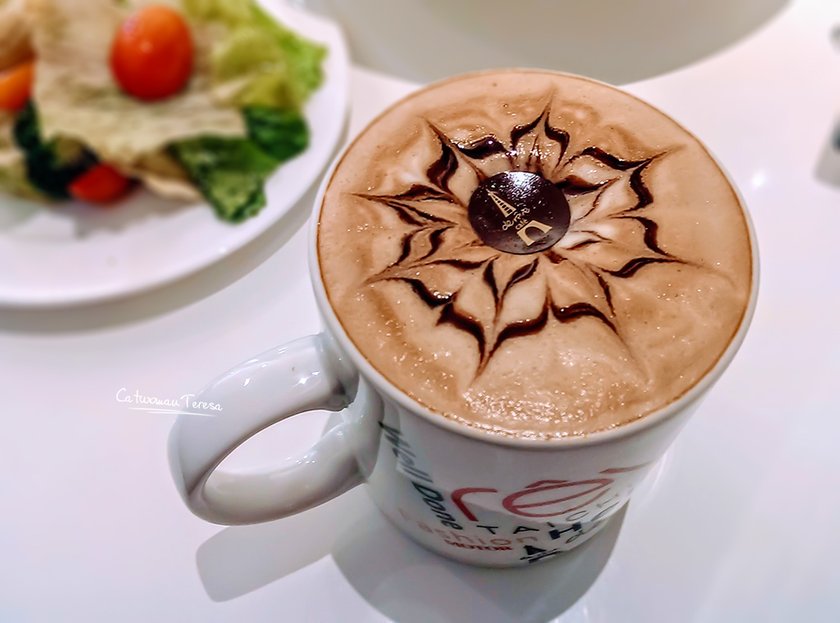 有機蘋果花茶 Organic apple tea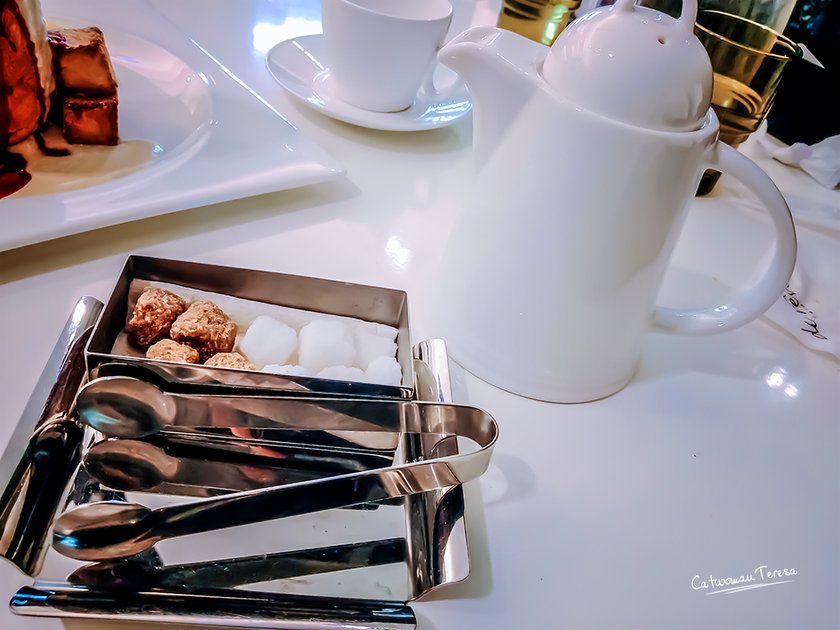 總體來說,我對這間餐廳頗為滿意,唯一一點小小的缺點是,我來了幾次,有時候服務非常殷勤,可是有時候服務態度懶散,顯然員工訓練還需要加強一下。

不過他的種種優點,例如交通方便,餐點好吃,價格很令人滿意,用餐氣氛也非常舒服,我還是覺得這是一間非常適合約會的餐廳,帶著想要追求的對象來這邊吃飯,保證不會傷面子或傷荷包。

Overall speaking, I am quite satisfied with this restaurant. Convenient transportation, delicious meals, good prices, and a very comfortable dining atmosphere. It is a perfect restaurant for dating in my opinion.
---
地址:新北市板橋區新站路28號7F
電話:02-29649698
營業時間:11:00~22:00
---
台北美食特價預購看這裡:Klook客路
台北景點特價門票及交通看這裡:Klook客路
---
更多跟德爾芙有關的文章:【板橋美食】德爾芙餐廳de reve cafe~跟姊妹淘來場優雅的聚會
---
❤️Love from Catwomanteresa

If you like my post, please follow, comment and upvote me. There will be more exciting posts. See you next time~

歡迎關注、點讚、轉發,接下來還有更多精彩的內容,我們下次見!

---
換個搜尋方式就可以免費賺取虛擬幣喔!
詳情請點下圖連結