(凪)Nagi Ramen is the first place of 2015 DailyView online rating [top ten must eat ramen].

親愛的朋友們,今天要介紹的豚王(凪 Nagi)拉麵來頭可不小,是2015年DailyView 網路評比[十大必吃拉麵]第一名。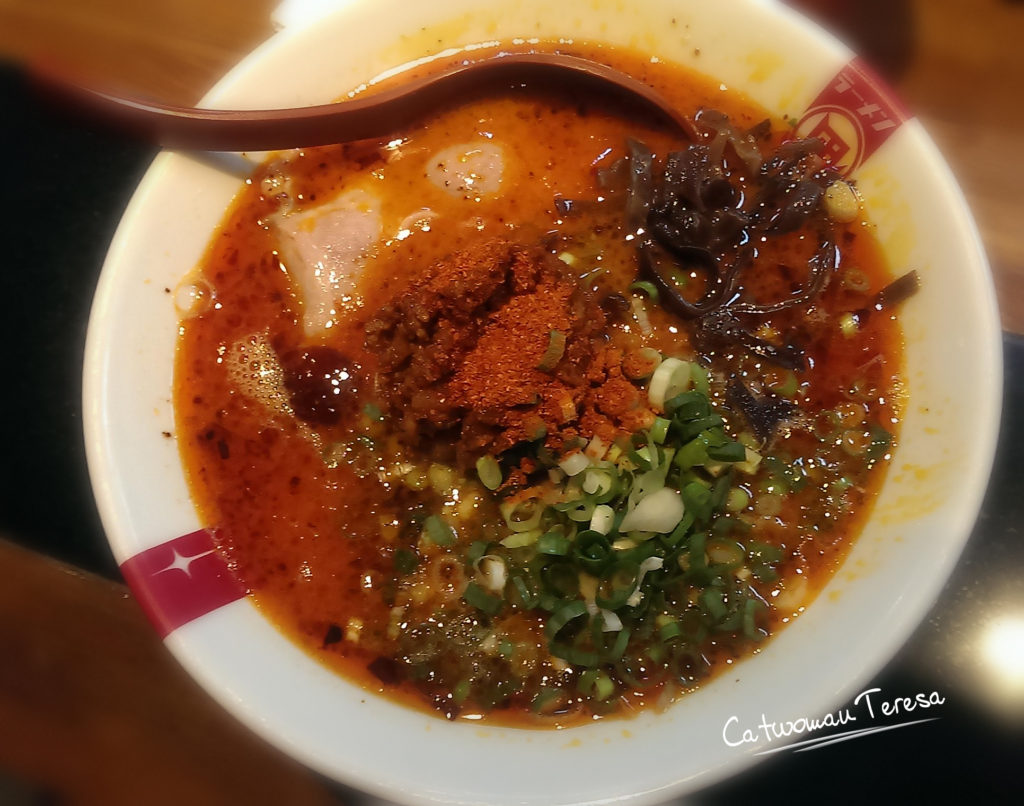 There are four basic ramen flavors- Original King, Black King, Green King, Red King. Except for the four basic flavors, there is limit king which you won't know in advance. In addition, they provide customized services that can be tailored to your tastes, such as the salty of soup, flavor oil, garlic, roast pork, vegetables, secret sauce, and noodles.

During the rush hour, a lot of people queued. I wait for nearly half an hour. You can fill the order during the waiting.
Because it is my first visit to this store, so I don't customize my flavor and choose the chef directly recommended taste instead. I guess the original taste of chef recommended should have a certain level.
The soup is super-rich. The special scent really impresses me. But the taste chef recommended is very salty which I can hardly accept. (I heard that the local Japanese ramen are always salty.)

I would like to try other flavors next time, with my customized flavor of course.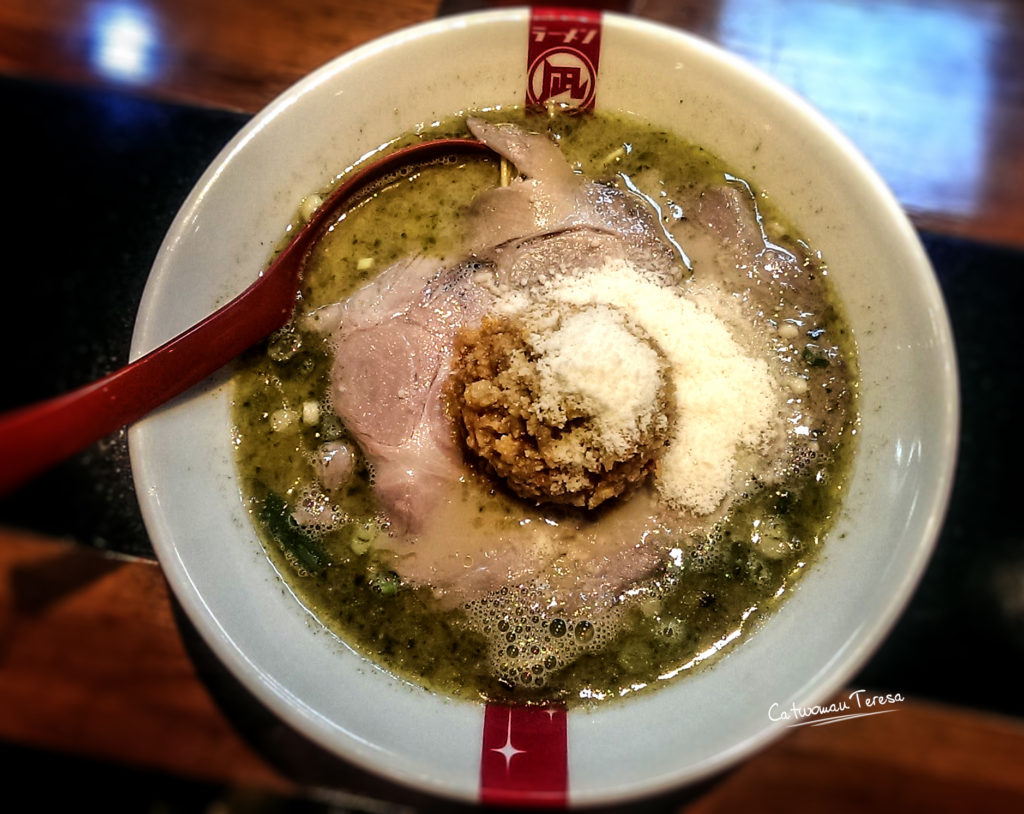 拉麵有四種基本的口味,分別是豚王、黑王、赤王、翠王,另外還有限量供應的限定王,得要有緣才能吃到。
除此之外,最大的噱頭是提供客製化服務,可以針對醬汁鹹度、秘製風味油、蒜蓉、叉燒肉、蔬菜、秘製炎之醬、麵體等調整符合自己的口味。
會去這家拉麵店其實是湊巧,那天我路經台中,剛好碰上中餐時間,就隨便找了一家百貨公司進去吃飯,看到這家拉麵店挺順眼的,就挑上他了。

吃飯尖峰時期,排隊的人潮不少,大概等了將近半小時,等的過程中可以先點餐。
第一張照片這款拉麵是當天的限定王,是屬於偏辣的口味。因為是第一次造訪這家店,所以直接選擇廚師推薦口味。(其實就是懶加上覺得廚師調的原味應該有一定水準)
第二款是翠王,
餐點上桌後,真的有驚艷的感覺,調料看起來好豐富,除了湯頭超級濃郁之外,店家特調的辛香料香氣十足,特殊的香味讓人印象深刻。
只不過廚師推薦的口味非常鹹,有點吃不消。(聽說道地的日本拉麵都是偏鹹的)

有機會我還會想去吃吃他們其他口味,下次肯定要調整湯頭的鹹度,一定會更好吃。
豚王(凪 Nagi)拉麵有多家連鎖門市,大部份都集中在台北地區,很推薦大家去試試。

---
台北美食特價預購看這裡:Klook客路
台北景點特價門票及交通看這裡:Klook客路
---
❤️Love from Catwomanteresa

If you like my post, please follow, comment and upvote me. There will be more exciting posts. See you next time~


歡迎關注、點讚、轉發,接下來還有更多精彩的內容,我們下次見!

---
換個搜尋方式就可以免費賺取虛擬幣喔!
詳情請點下圖連結