從我開始學畫畫,就發現自己對色彩豐富的事物影像特別感興趣。所以當我看到這個七彩的屋頂,目光立刻被吸引。

Since I started to learn painting, I found that I was particularly interested in colorful images. So my eyes were attracted immediately when I first saw this colorful installation art.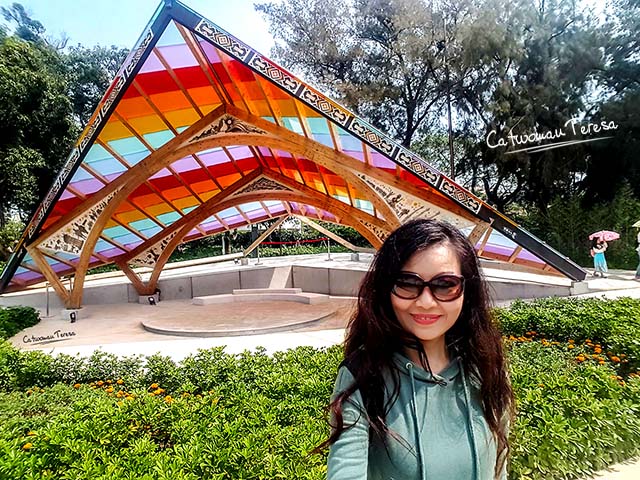 ---
台中最新房價查詢訂房:Agoda

---
這裏是台中花博森林園區的原生秘境,這個裝置藝術展現的是原住民的文化根基。屋頂的刻畫著射日勇士的圖案,象徵著保護祖先土地和維護生態的心意。色彩豐富的色塊代表的彩虹橋的傳說,象徵著祖靈的庇佑。邊緣的菱格紋圖騰則代表著對自然環境的信仰與敬畏之心。
豔陽高照的日子,這個裝置藝術在藍天白雲的襯托下顯得特別閃耀,在這裏拍照,人也顯得特別氣色紅潤,神清氣爽。
Here is「Indigenous Pu'ing na GaGa Cultural Heritage Area」 at Forest Expo Site of Taichung World Flora Exposition. It represents the cultural base of the aborigines.
The totem of shooting sun warrior means the protection of the ancestral land and the preservation of the ecology. The colorful roof is about the legend of the Rainbow Bridge which symbolizes the blessing of the ancestors. The plaid totem represents the faith and fear of the natural environment.
This installation art is gorgeous under sunshine. People will look particularly beautiful under the colorful roof.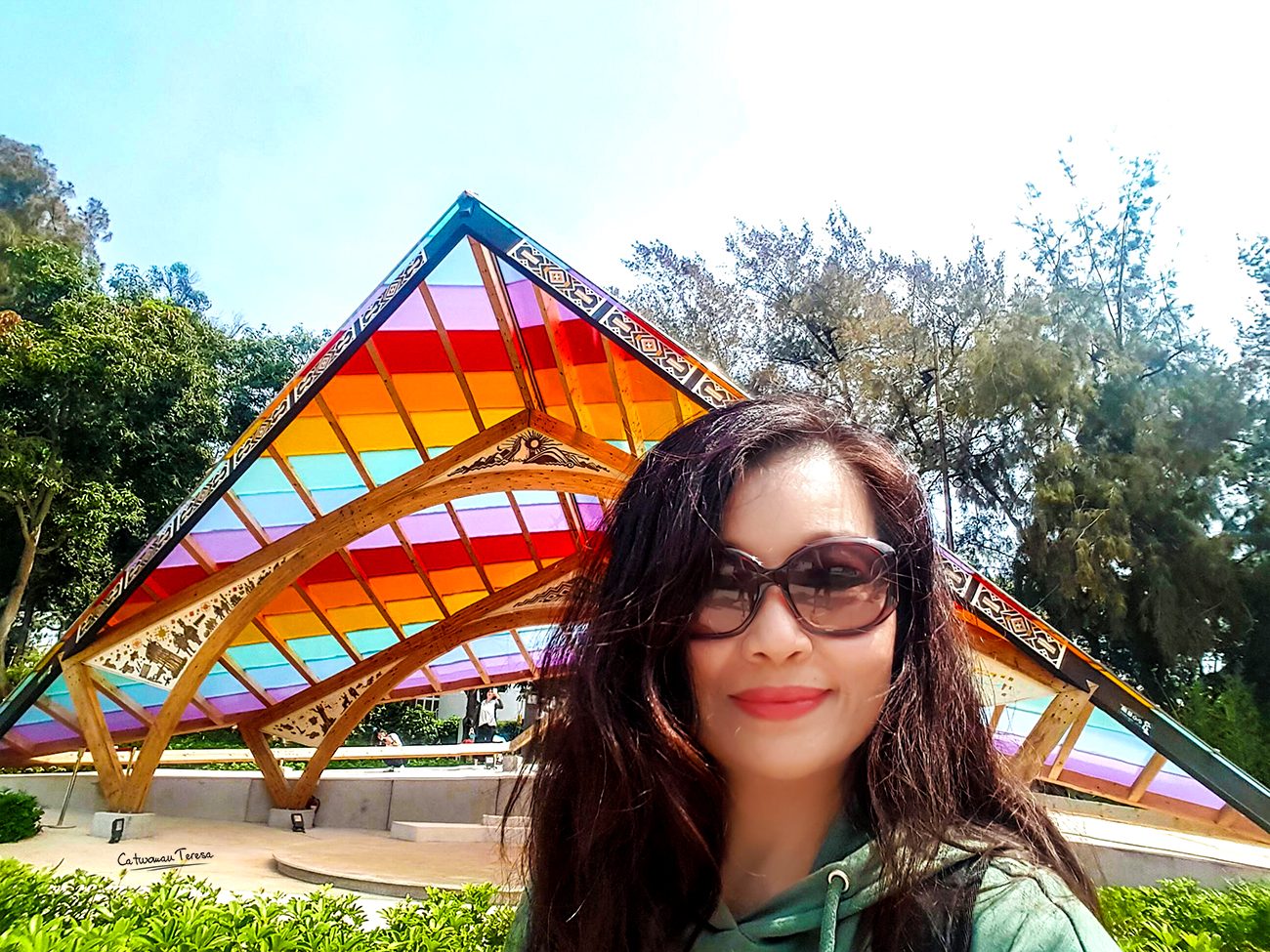 ---
台中最新房價查詢訂房:Agoda

---
❤️Love from Catwomanteresa

If you like my post, please follow, comment and upvote me. There will be more exciting posts. See you next time~

如果你想要更了解我,請看我的自我介紹
喜歡我分享的內容的話,歡迎關注、點讚、轉發,接下來還有更多精彩的內容,我們下次見!