還記得之前我曾經介紹過我在屈臣氏兌換的一台蛋黃哥和馬來貘聯名的熱壓烤盤嗎?如果你還沒看過,可以看這裏。
使用至今大約兩年,真心覺得這台機器非常實用。機器的大小很合適,一次可以做兩個熱壓三明治,早上趕時間的時候,每一分鐘都非常珍貴。經過熱壓之後的吐司,變得有些酥脆,又沒有一般烤麵包機烤出來的硬,是我很喜歡的口感。

If you follow me for a long time, you may remember that I've introduced a Panini Press with famous characters Gudetama and Laimo on it which I get from Watsons. If you didn't read it before, you can check out here first.
I have used it for about two years and have been in love with the Panini Press.


You can make two Panini sandwiches at the same time. It really useful because every minute is precious in the busy morning. The toasts will become a little crispy which I like it very much.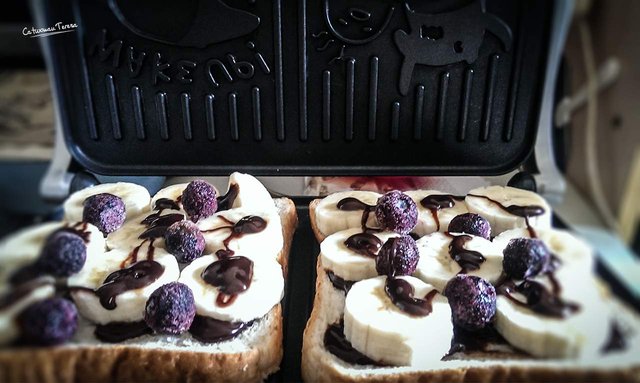 這次做的吐司是甜的,以香蕉切片為底,加上一些藍莓,又好看又好吃。淋上一點巧克力醬,可以增加味道的層次。巧克力醬不要太多,免得過甜。

I make sweet Panini this time. I put some banana slices with some blueberries and add some chocolate syrup to increase the level of taste. I only put a little syrup so that it won't be too sweet.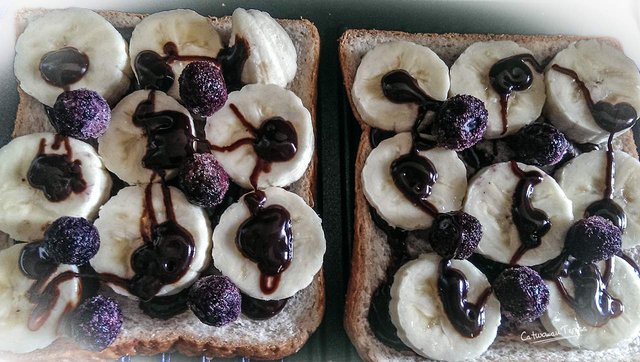 照例,壓過的三明治上面印了蛋黃哥和馬來貘的圖案,開心~


五分鐘準備的早餐,看起來是不是很誘人?
Again, the Gudetama and Laimo are on the bread. So cute!
The Panini only takes me less than five minutes. Do you like it?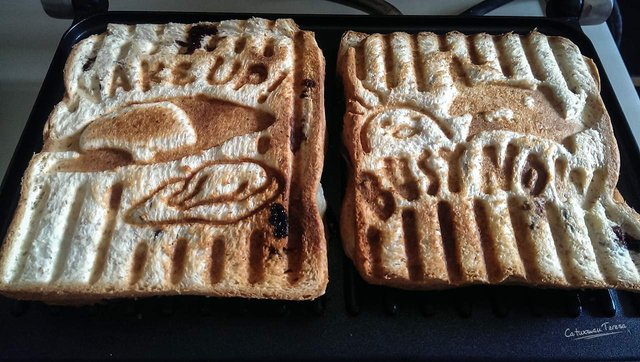 ❤️Love from Catwomanteresa

If you like my post, please follow, comment and upvote me. There will be more exciting posts. See you next time~

如果你想要更了解我,請看我的自我介紹
歡迎關注、點讚、轉發,接下來還有更多精彩的內容,我們下次見!