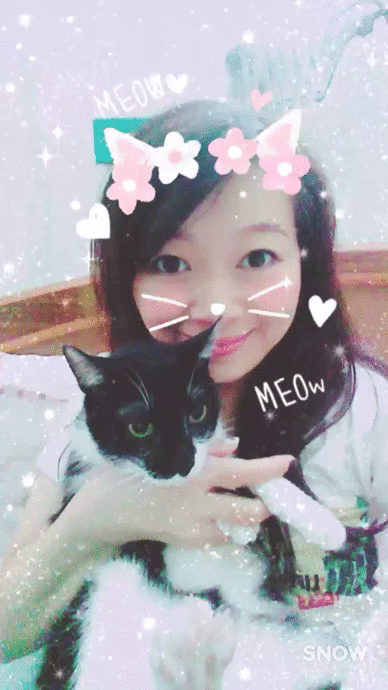 everyone, I'm Catwoman Teresa.
It's not because I am a fan of Batman or Catwoman. The nickname I use from studying in the United States till now.
I found my first cat in front of my apartment and adopted more cats later. I enjoy become a cat nanny after then. 


My cats are very cute and funny. I would like to write down all their interesting stories and share with you.
I brought cats back to Taiwan with me. They lived with me happy in their whole life until they are old and become angels. 


So I adopted Er-Mao from a volunteer of stray animals rescue.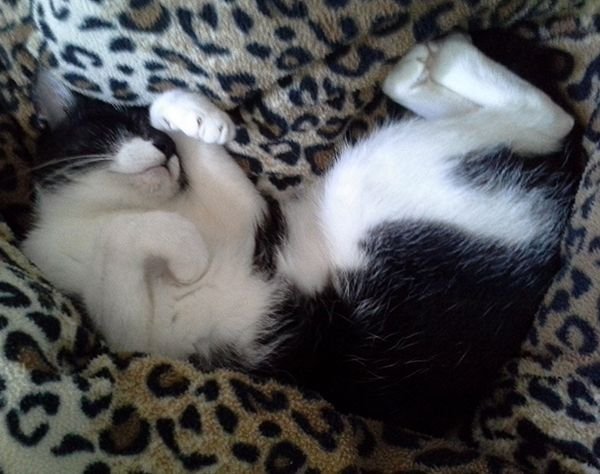 I start paying attention to those people who spend a lot of money and time to rescue animals.
They take action to respect the life other than human beings, but they are always misunderstood and become stressed. 


I hope to accumulate popularity by writing the blogs so that I will have enough influence to promote the concept of respecting animals.
I also hope that I can use a certain percentage of money earned by steemit on the rescue of stray animals.
It all depends on your help and support. 


It seems more and more serious. Back to introduce myself!
I am an artist. (At least I think so, haha!) 

)
I studied design in college and got a master degree of fine art at computer art department in the United States.
My job is computer animation design, including cartoons, advertisement, special effects of the film, or any visual expression that requires computer animation.
I start writing some blogs half a year ago. But I don't write many articles so far.
One reason is that because of my busy work, on the other hand, it's because of my excessive demands on the article.
I always modify my articles and update new messages over and over, even the articles alreadypublished. 


I am not a Virgo who always discover the defect, but a stubborn Taurus who insist of perfection. I only ask myself not to ask others, 


I hope I can make many friends from international. Please feel free to contact me through email or leave comments to me. I hope we can exchange ideas all the time and become good friends. 

大家好!我是Catwoman Teresa.
給自己取名Catwoman並不是因為我是蝙蝠俠或貓女的粉絲,這個暱稱我從在美國讀書時用到了現在。
緣起於我當時在家門口撿了我的第一隻貓咪,之後又陸續領養了幾隻,從此樂於變成貓咪的保姆。


我的貓咪們有很多精彩的故事,我希望自己能慢慢把這些紀錄下來,跟大家分享。
貓咪們跟著我回到台灣之後,持續陪伴我好幾年直到他們年老離我而去。


於是我又從救援流浪貓的愛媽手中領養了二毛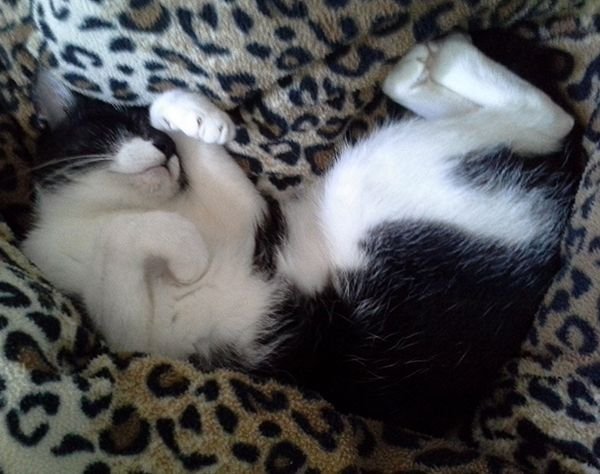 也因此開始關注台灣這些救助流浪動物的愛心人士。
他們長期付出勞力與財力,付出行動去尊重人類以外的生命,情操令人敬佩,卻總遭到誤解與壓力。


我目前人微言輕,寫部落格文章是希望累積人氣,有朝一日能夠有足夠的影響力幫忙推廣尊重動物生命的觀念。
也希望藉由這個管道賺來的錢,可以撥出一定比例投入救援流浪動物的行列。
這都要靠大家的幫助與力挺。


好像越說越嚴肅了,回到介紹我自己吧!
我是個藝術工作者。(我自認為是,哈哈!

)
我從大學就學設計,之後在美國拿到電腦動畫藝術碩士。
主要的工作是動畫設計,包括卡通、廣告、影片特效,或任何需要運用電腦動畫來表達的各種視覺表達形式。
半年前開始陸陸續續寫了一些部落格文章發表,但是我的文章產量不高。
一方面因為工作忙碌,一方面因為自己對文章太過要求,總是一再重複修改,連已經發表的文章我都會不斷回頭update新的訊息。


我可不是龜毛的處女座,而是腦袋硬的像茅坑裏的石頭的金牛座,我只要求自己而不會要求別人 。


我希望在這裏交到許多來自各地的朋友。 所以,歡迎大家常常來我的blog逛逛聊聊天。
歡迎留言或寫email與我交流溝通,希望可以成為經常來往交換想法的好朋友。