通常我很少在連鎖速食店之外的餐廳點漢堡,但是這家店有款非常有特色的漢堡,衝著它的顏值和噱頭,我點了這款明星產品。
瞧瞧如瀑布流瀉下來的起司,超級誘人!

I seldom order hamburgers except in a fast-food restaurant. But I visit this store for their famous double-cheese burger which is served in a special way. In order to show you the interesting cuisine, I order this signature product here.
See! The cheese flows down like a waterfall. Oh, no! It's cheese-falls! Don't you think it looks so attractive and tasty?

---
台北美食特價預購看這裡:Klook客路
台北景點特價門票及交通看這裡:Klook客路
---
從來沒有想過起司可以流動性這麼強,想到用這種方式上桌的人真是有創意。
只不過雙倍起司熱量一定很驚人,吃的時候要努力強迫自己不要去想熱量的問題,最近如果胖了一定就是它啦!

I've never imagined that cheese can flow like a waterfall. It's so creative to serve the double-cheese burger in this way.
Don't remind me how fat the double cheese is. I have to ignore the fact when I ate it. Well, if I get fat in a short time, I guess the double-cheese burger is the chief criminal!!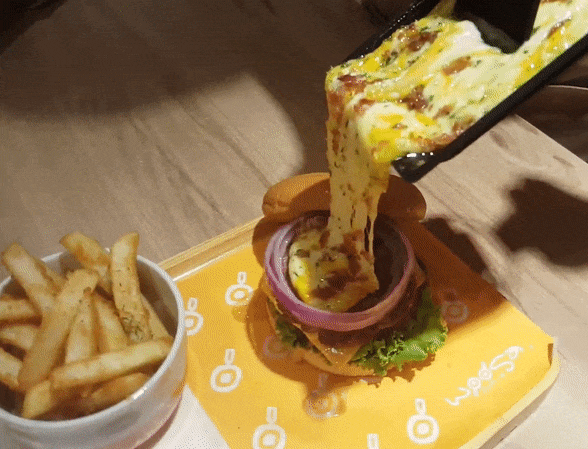 This is the cheese before it was poured on the burger. The cheese was spread out smoothly on a rectangle plate. The waitress pours the cheese with a flat shovel and makes the special effect of the cheese-falls.
還沒倒下去的起司長這樣,平鋪在平平的長型盤子,用扁平的鏟子把起司推出盤子,創造出整片流下的奇特效果。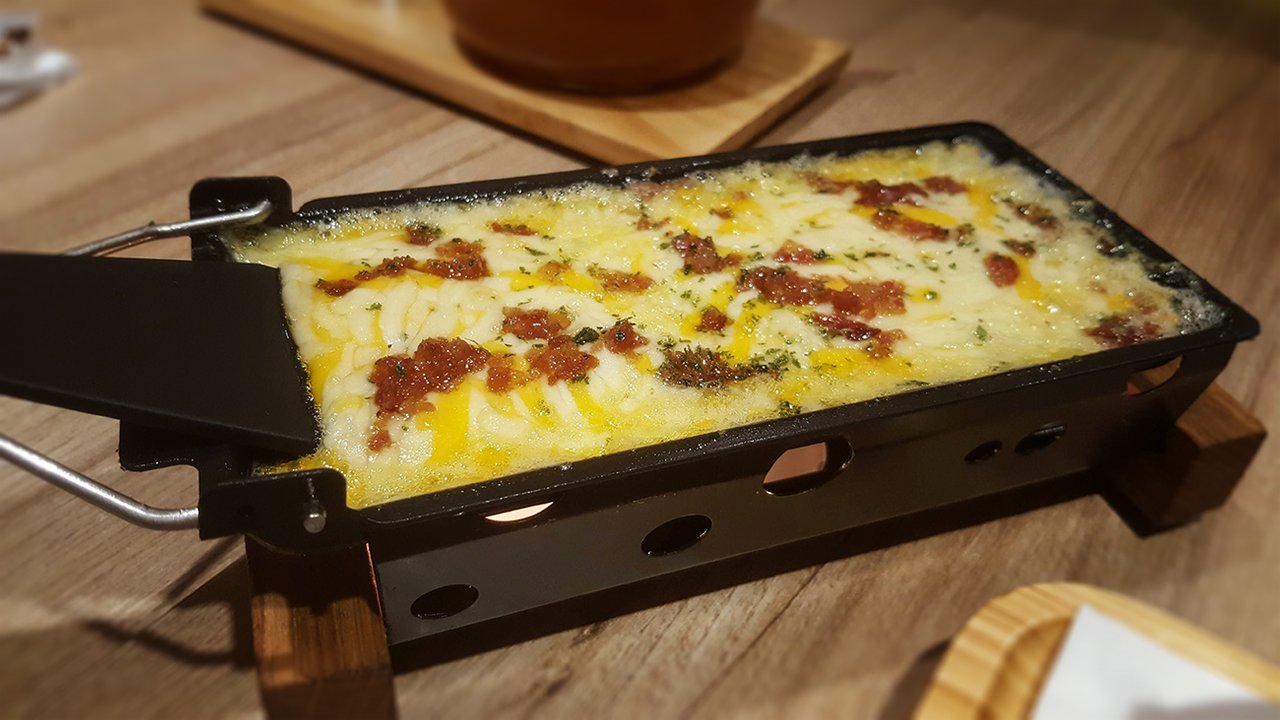 Let's see the close-up shot of the cheese. So rich and fat!!

特寫一下起司,超級濃郁!油滋滋!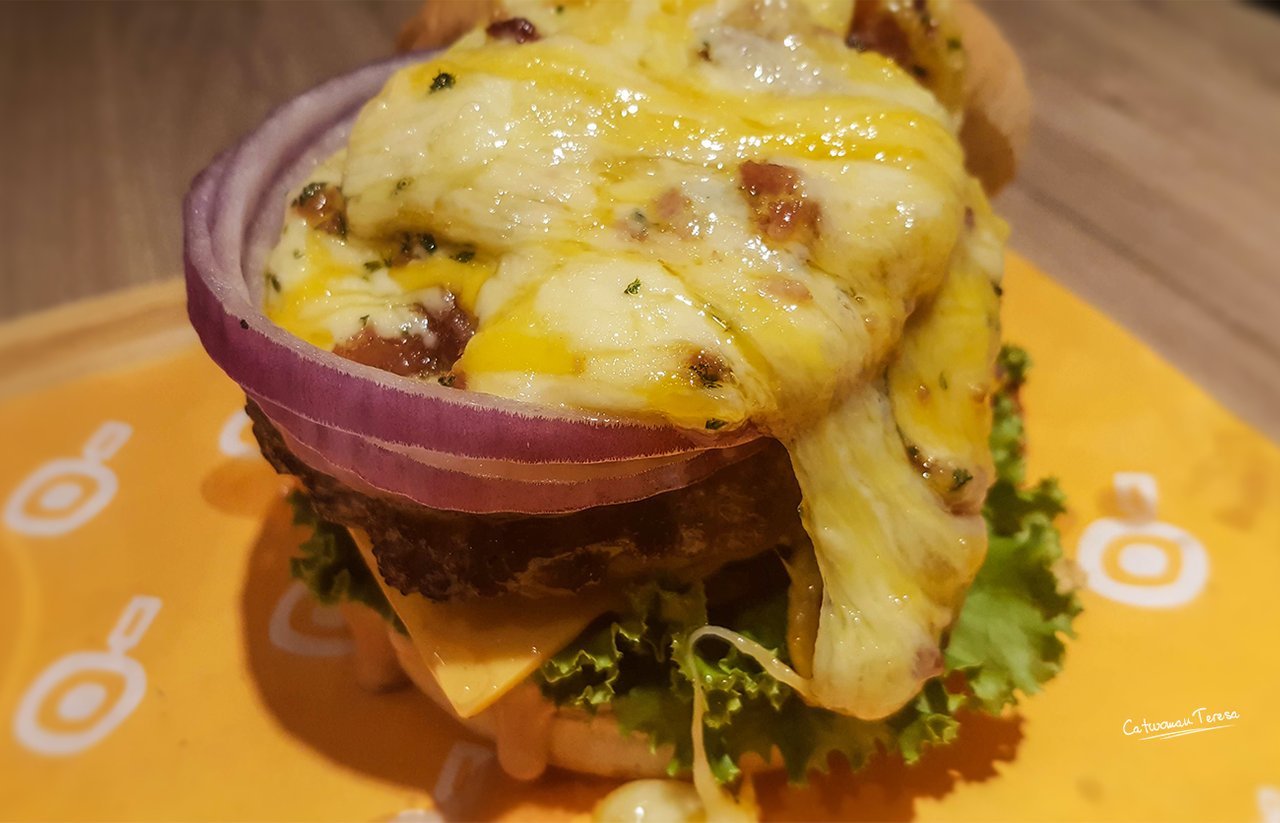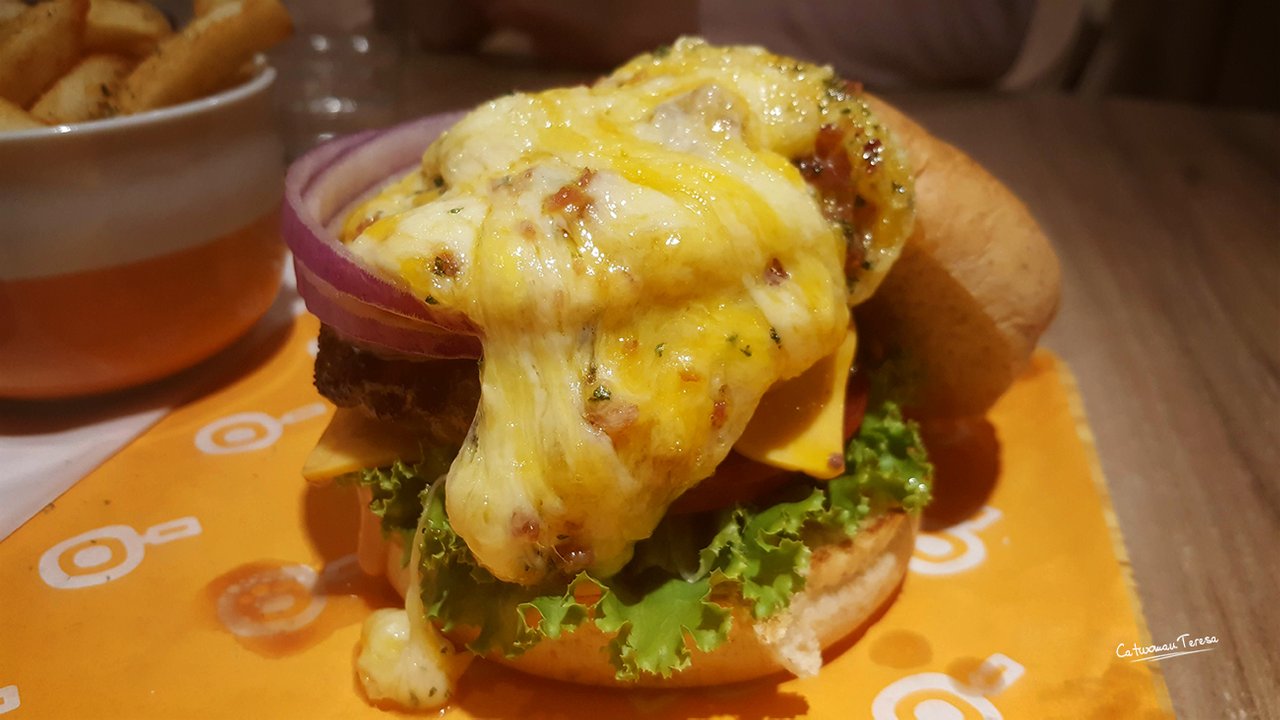 Woosa屋莎鬆餅屋
---
台北美食特價預購看這裡:Klook客路
台北景點特價門票及交通看這裡:Klook客路
---
❤️Love from Catwomanteresa

If you like my post, please follow, comment and upvote me. There will be more exciting posts. See you next time~

如果你想要更了解我,請看我的自我介紹
歡迎關注、點讚、轉發,接下來還有更多精彩的內容,我們下次見!